Time for some real talk.
I don't like to get super vulnerable on this blog because I prefer writing about other stuff,
but I also write about what's on my mind, and lately, it's been the D-word.
Depression.
I loathe depression. I'm one of those people who grew up with a constantly depressed parent, and even my other parent never seemed happy to me.
I struggled with depression for a few years while living in fear, then it was gone for a while, it came back whenever I went through a dark place where I was fearful or stressed a lot.
I always just put it down to the stress.
I have never been one to wake up with a dark cloud over my life every single day. I do not have mood swings. I don't like to sleep a lot.
So far, I've never thought about it being a medical issue, and I still think that is unlikely.
But, I got to see Depression modeled for me by my father. It made for a very stressful last 8-9 years of my life.
My father would tell us, when business got bad, that he had considered ending his life so we could get the insurance. That he would get really low, and think about it. Unlike me, who has always been horrified at the idea of taking my own life (even though I have been plagued with thoughts of it at various times throughout my life) he seemed to feel it was a viable option.
It put a lot of anxiety on me and my sisters, and my mom. We wondered if he meant it.
I now think that my dad wanted attention, from us, from God, and turned to desperate methods to get it. And I have now experienced he same temptation when people disappoint me, to do the same thing.
The extreme selfishness of saying things like that just to make a point has long been apparent to me also.
I have spent years trying to get the horror of those moments out of my system, it's still a work in progress.
Somehow we kept on, and we didn't talk about it. Ever. I learned to keep my fears to myself, as well as my fury at how he tormented us.
Now, I've been paying the price for all that repression by having a lot of stress that seems to just come from nowhere. And I get depressed.
I think that the idea of depression scares me more than the feeling itself. For me, sadness tends to be a short feeling, but to come repeatedly throughout the day or week or month. I will shake it off, but then something triggers me to worry again, and with that comes the Depression.
"Anxiety in the heart of man causes depression,
But a good word makes it glad." (Proverbs 12:25)
Every time in my life I have ever felt depressed, it was because I had anxiety, and it was persistent. Then the Depression would make me more anxious, and I would start to have a panicky feeling, I think it's called Extreme Anxiety or something.
The Bible also says, "There is no Fear in Love, but Perfect Love casts out fear' (1 John 4:18)
I was not loved well as a child, or as the young woman that I am now. Since last year, I have only realized just how much I was neglected and abused, and that I still am.
Frankly, God is the only reason I did not end up a Basket Case, but I am still a Hot Mess.
On top of that, I am an Empath, and I feel the suffering of other people very keenly. So, growing up in an emotionally negative house really was stressful for me.
I am also the one who tends to try to hold myself and my family together in a crisis, and this last 8 months has felt like one continuous crisis.
The Depression showed up 3-4 months ago, probably because the stress continued for so long unabated. At first, I did not feel this way, but the constancy of the situation, and how little it changes it beating me like the ocean beats a stone.
Yeah.. now that I write it out, it kind of seems obvious to me why I feel this way.
Not to mention now we have a National Crisis too, always helpful.
Somehow, I am hanging on to my sanity by prayer, worship, and being able to still laugh at things with my sisters, but it gets tough a lot.
I'm sure I am speaking some of you's language. Right?
I can't say for sure why I find it so terrifying to have negative feelings. I remember a lot of times my mom and dad would tell me not to have it, refuse to come and comfort me after a nightmare, and force me to go places that terrified me to go to. With zero reassurance along the way.
I had to tough it out, deal with it myself, and if that ever became too much… well, they might help, but my dad had a way of saying the worst possible thing, and my mom has a way of saying she just doesn't know how to help.
That led to me feeling my problems are either just too big and complicated to be understood and I shouldn't be so much to handle…or they are actually way worse than I thought.
So, I tried to solve them myself, or to pray through them.
I was lucky to have a few friends for brief periods of my life that showed me my problems did not have to be overwhelming. But it did not last. I was so hungry to be listened to and not shamed, I quickly got needy, and that lesson has now made me very hesitant to ever open up to people.
That and a few other bad experiences after trying it.
Yep…you know, I'd expect this to be surprising, but I don't think it is. Anyone whoa voids talking about heir weaknesses as much as I do on this blog is bound to be uncomfortable with it.
I'm not afraid of people judging me, if they did, I'll laugh it off, I don't take that very seriously.
What I don't like it the idea that people might think it's all I want to talk about, that I live here, that I have no life outside of my issues, and I am very against that.
Part of how I cope, in time where I cannot completely overcome, is by remembering I have interests outside of the areas that trouble me. There's a world out there, I am a part of it. I enjoy things still. That's my therapy a lot of the time.
I just can't stand people who make their problems a badge of honor. To me, they are just problems, if I'm in a good place, I've stopped thinking of them as a mark of shame, but I won't parade them. I hate that.
It was always important to me to be normal, and the realization that my childhood and teenager years were not, in fact, normal, has been a shock. I'm still fighting it, that I could be that jacked up from all that.
I may not be crazy, or hell bent on destroying my life, but I do have issues.
If Depression is one of them, that's probably normal.
It's important to be to choose differently than my dad. He let his Depression and Anxiety push him around, he didn't try to stop it, he left it up to us to drag him out of the pit, and we couldn't do it.
I have anger too. I have found that Fear leads to Anger. Anger is like a drug.
It could have been so much worse, the gladness I still have, even now, is all due to God preserving me. Sometimes (a lot lately) I wish He'd work faster to heal me, and I doubt that He will. Yet, little by little, I am also learning to not give into those thoughts.
Today I have felt pretty bad, but there's been less intrusive thoughts and less doubt than there was two months ago. One thing the Enemy cannot do, and that is, last forever. There is always an end to it. Every dark time in my life, I came out of into a better grasp of happiness and joy.
This will be one of them, even if it takes a year. (Though, please God, make it shorter than that.)
I am not a quitter, that is the main reason I made it this far, and now I am trying to get counseling. I didn't want to, but God has sort of impressed on me that it is not right to go through this alone, and I should not have to, I always had to in the past.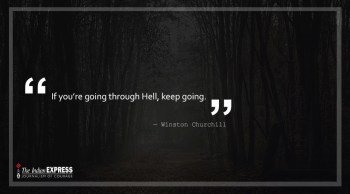 I guess it's a change I need to accept, I cannot be a loner anymore. I never wanted to be one anyway. (Hence blogging about it.)
Hey, if you read this far, thanks for your interest in my life. I do like how people are always ready to hear personal stories, it gives me hope social media has not ruined us for understanding each other.
More posts about anime, and life, and whatever else I think of coming soon–stay warm and healthy–Natasha.