So, Season 4 of MHA finished last week.
I'm not going to review it in detail because I know a lot of people still haven't seen it, no spoilers here.
I just want to talk about the show's themes a little bit. I generally prefer to focus on the character's themselves, but the overall theme MHA has become pretty interesting.
It was my first anime, so the normal kids gets powers against all odds took me off guard. I had not seen Sky High yet, and it didn't strike me as a Spiderman type of story, so I thought it would be more like the usually Western Underdog film. The Karate Kid type, if you will. Kid goes form useless to boss in a short time under a great mentor.
Which is the story, but with a superpower instead of great training, because if we're honest, All Might's training is acceptable at best until season 4, it got a little better there.
The theme of MHA started as "What does it mean to really be a hero?"
In season 1, that meant just acting to save people and being brave, that's your usual anime fare I now know.
But in season 2 it started to diverge. Post Festival arc, we were introduced to Hero Killer Stain, and the news that many people are unhappy with hero society's hero worship.
The hero worship of the world of MHA, which is slightly futuristic, but otherwise just like our world, only with superheros instead of pop stars and athletes, is accepted as either an annoyance or a perk by the pro heroes, from EraserHead to Mt Lady to the lesser known ones who aren't named.
By the villains, it's called out as disgusting, perverting the true meaning of heroism, though their standards are kind of arbitrary. One, Spinner, says "As soon as a hero accepts payment, they are not a real hero." Another, Dabi, seems to feel heroes are irresponsible in their personal lives (there's theories about him.) While Shigaraki just  hates All Might, and feels society is lazy and happy because heroes are always pretending everything is okay.
Deku, our protagonist, is typically, unable to answer any of these criticisms with anything other than "try harder".
But the other heroes, the supporting or secondary MCs actually have some thoughts on these issues.
Todoroki, personally and painfully aware of the lack of personal responsibility in a hero's home life, is tempted to see the system as flawed. He also questions authority more than any of the other students.
Bakugo, who went from being my least favorite to my top favorite male character in season 3, and onward (power of fan made stuff) calls out the idea that heroes can just be outwardly nice, and emphasizes that grit and determination are the key component between a hero and a weakling with good intentions, even if he does this in a very abrasive way. Bakugo demands that people be real with him, even if it means they are less nice that way, in his own way agreeing with Todoroki's disgust with fake good PR. (Maybe that's why they don't hate each other even though they don't get along.)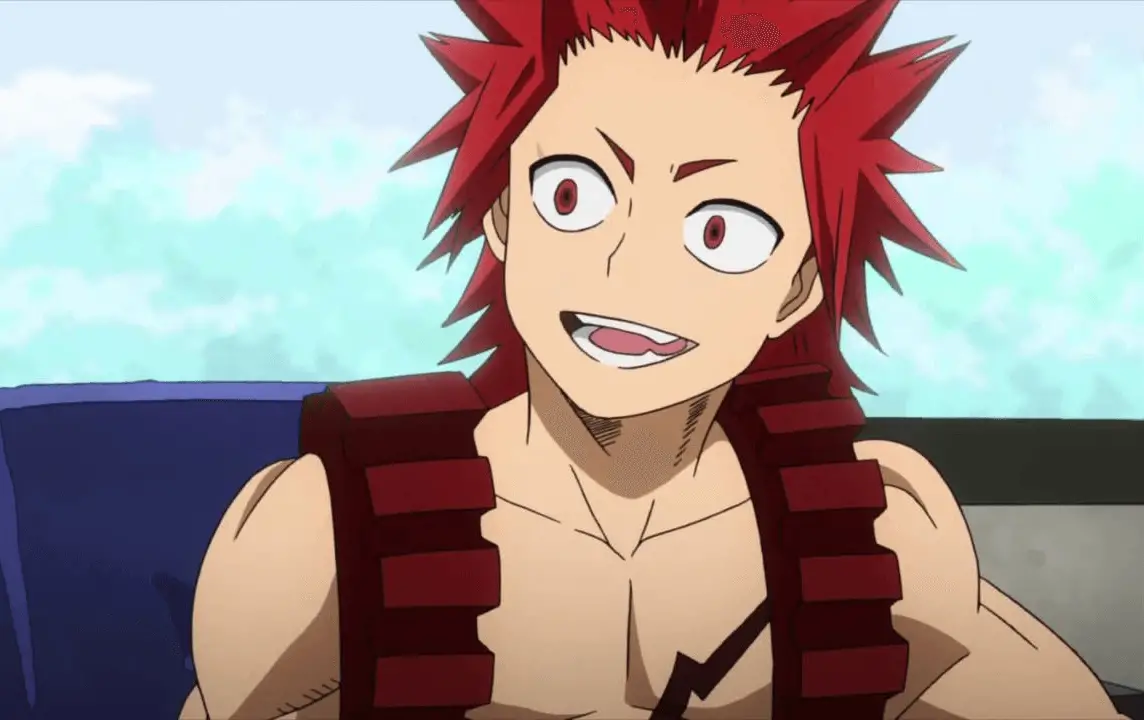 Kirishima declares he won't even feel like  a man, let alone a hero, if he cannot take action himself. While one could argue the situation was beyond him, its notable that Bakugo would not have been rescued without his help, while the show doesn't exactly say this, it does not wholly condemn the kids, as All Might commends Deku for his plan. Kirishima's point that not just a hero, but any person, should want to help their friend is a good counter to the idea that only heroes are allowed to be brave in a society where you can be arrested for helping just because you are not a certified professional.
People will defend the idea that only professionals should step in, and it works fine if pros are around and functioning, but the hard truth is in Real Life, emergencies specifically tend to happen where there is no professional help, why else would they be emergencies. Many people's lives have been saved by common sense, a little First Aid knowledge, or the guts to take a risk that was illogical. That is what heroics are made of. Professionals are just doing a job, an important job, but heroism implies it was unusual for the person to do what they did. Therefore it cannot really be a job, or else, it was an unforeseen element of the job, like risking a new medical procedure, that they would not have been prepared for.
Heroes traditionally are at odds with society, which is why t he problem of MHA's world is really that society is attempting to control heroes, thereby rendering the term meaningless.
The world defines Heroes as people who save people, but the word has many more connotations than that.
It's actually a problem not just in anime, but in the surplus of superheros we have now, in the MCU and DCU, there's just too many. The idea that they are unusual, or different from the regular law, is hard to buy.
IF heroes are like anyone else, just with powers, then, as The Incredibles points out "no one will be (special)."
The point of the Incredibles is not that being exceptional because of DNA is inherently preferable, but that if you are exceptional, you should be able to use those gifts freely without conforming to the norm. That can apply to morality, one line in the movie's opening newsreel goes "Average citizens, average heroes, quietly and anonymously, trying to make the world a better place."
How can a hero be average? That's the real point of the movie. Whether its because they do the right thing even if it gets them in trouble, or because they can break cars or run on water, you can't expect a hero to be like everyone else, and if you try to make everyone a hero, you take any and all meaning from the word.
Like that stupid saying "Everyone is the hero of their own story."
IT's meant to hype people up, like, you can libe our life in a big way.
And you can, most certainly, you may well get to be a hero.
But you are not the hero of your own story, newsflash: Life is not about you. If your life is about you, it's pretty pathetically small, because that's just one person.
MHA does not go that far, and it makes a lot of good points, but there's one question that's haunting the fans right now (those who are interested in this theme that is.)
Deku is supposed to become the greatest hero, but Heroes, as a whole, are not all that great. They fit a mold. they are fine as people, but when we try to hold them up as examples, even All Might, the ex-number one, has plenty of short-sightedness that makes him a  good hero publically, but more of a trying-really-hard private one.
What makes a hero Great?
All Might says it's both compassion and grit. That's probably true.
But a third thing that makes the difference between a hero and a soldier is the ability to see things clearly.
We've seen many problems with the hero world, and it parallels our world in a lot of ways. We can sacrifice true excellence for just the show of it. True compassion for just outward altruism. We don't want to know what's behind it all.
As Todoroki and Momo both mention at one point, being able to judge a situation accurately is key to being a hero, something both Deku and Bakugo, the two halves of the same coin according to the show, lack in compared to those two.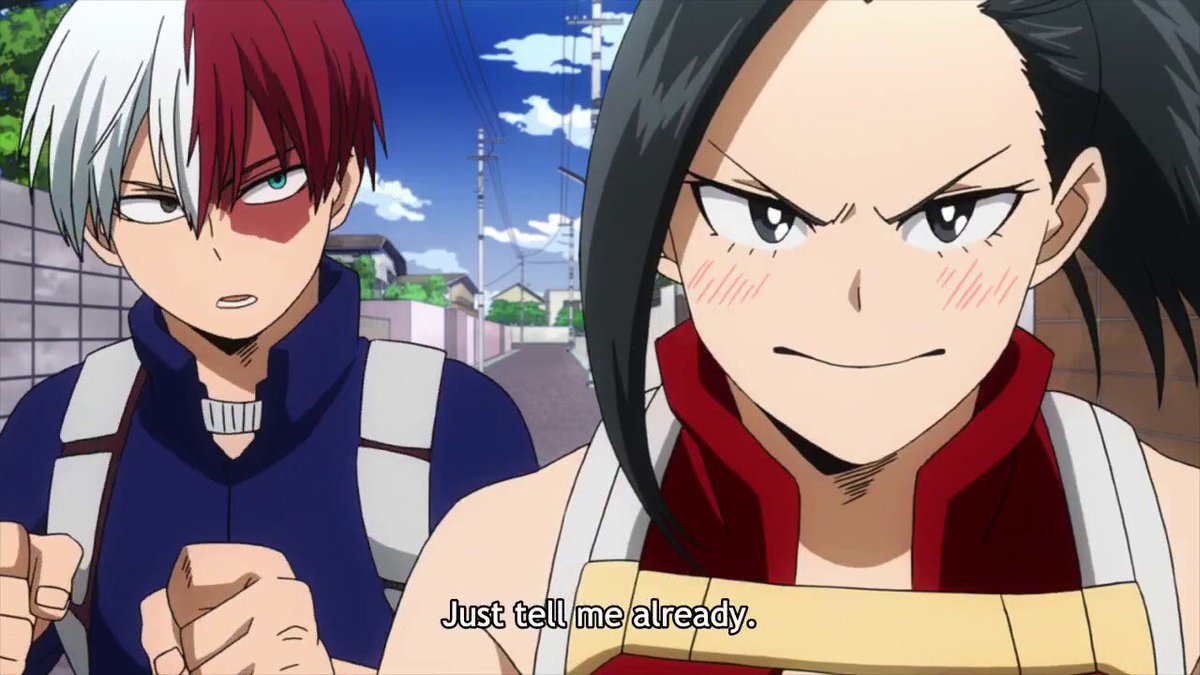 Wisdom is rarely the most popular thing in the culture, but to be a real hero, you have to have it, at least a little. One act of heroism, you might get by on guts and innovation, but to be the Greatest, you have to be able to see solutions to problems.
And you have to have the courage to tell people, even people in authority, that they are doing it wrong.
Not to point fingers, but anime has a serious kissing-up to authority problem, even if the authority is clearly wrong, they can never be called out for it. (I've seen a few exceptions, but they were light.)
It's creeping into American media too, much more than I like.
It used to be a given that a hero had to challenge the system, now the message is to work with it.
Well, if you can, but as CA: Civil War put it "Compromise where you can, and where you can't…stand your ground, and tell them 'no, you move.'" (Best part of the film.)
I guess I'm rebel at heart, I heard the line that I shouldn't question authority too much growing up, and then I realized that that was just an excuse to keep allowing the same crap as before.
Of course, change is scary. It's risky. What would everyone think?
People say, it doesn't matter what others think of you. It's true, in a way. But may I remind you, that you can lose your life in many places for being different, thinking different, or criticizing authority. You can lose your job, your reputation, your friends, and your family.
So, yes, it does matter. But we have a responsibility to dot he right thing regardless of that, and anyone who does not, most certainly can be labeled a coward.
The courage to be a good citizen is nonexistent, usually, but the courage to be a hero, that's uncommon.
There's a difference between being Number One, i. e. most popular and most effective (in a way) and the Greatest, which reflects on your true character.
With that, I think this is over for now, until next time–Natasha.