As you probably know, I love kids shows.
I mean, you get the same themes as adult shows, without the stupid, needless drama of sex and profanity and angst (not that those are never good, but overused.)
And I've talked about the My Little Pony: Friendship is Magic show before and how much I like it.
Today I thought I'd talk about something this show did well that I don't see often in any form of writing, books or shows.
The show, for anyone who doesn't know, relies heavily on the symbolism of the 6 elements of Harmony. The elements are embodied in the Mane 6 (pun intentional) characters. Here's a run down for the novice to the MLP universe (skip if you already know)
Magic (Twilight Sparkle, the main, main character.)
Honesty (Apple Jack)
Generosity (Rarity)
Kindness (Fluttershy)
Laughter (Pinkie Pie)
Loyalty (Rainbow Dash)
Much later we find out all these elements are reflections or expansions of 6 original elements of older ponies. Which were
Sorcery
Strength
Beauty
Healing
Hope
Bravery
I thought this was really cool, they are all similar, but just different enough to make you think about it (take notes Miraculous Ladybug, this is how you do lore).
Overtime the show does a lot with exploring what each element means.
One of the criticisms of the show by some fans is that each of the Mane 6 characters sometimes demonstrate the opposite of their elements, meaning that it seems like it doesn't really fit them.
The most common complaint is that Apple Jack, the element of Honesty, lies a lot, in fact, I'd say in most of the episodes about her specifically she lies or struggles with honesty and fair play.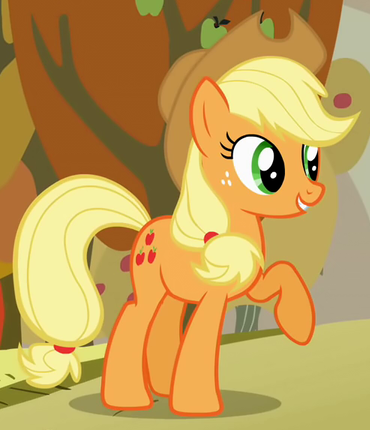 Rarity also can be a bit selfish and ungenerous, despite being the element of generosity.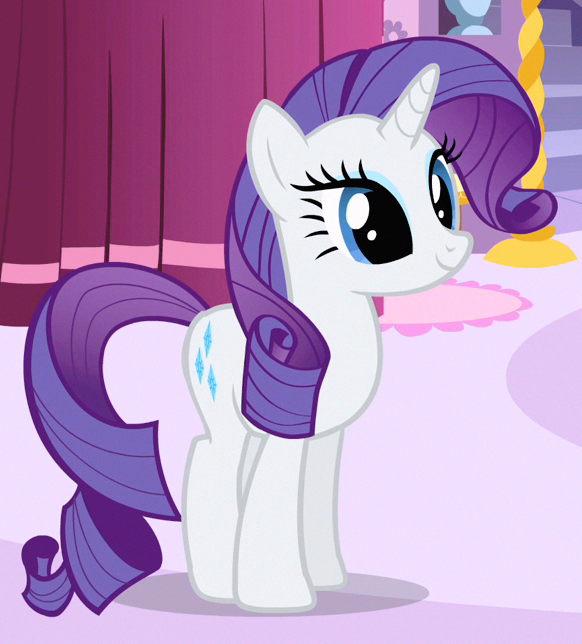 But I gave it some more thought and I realized it wasn't just them.
Fluttershy, the Kindest pony has a lot of episodes where she is not kind. She gets a dark side, gets too absorbed in trying to be less shy, to the point where she bullies other ponies.
Pinkie Pie actually gets depressed more easily than any other of the mane 6, and it's visually shown.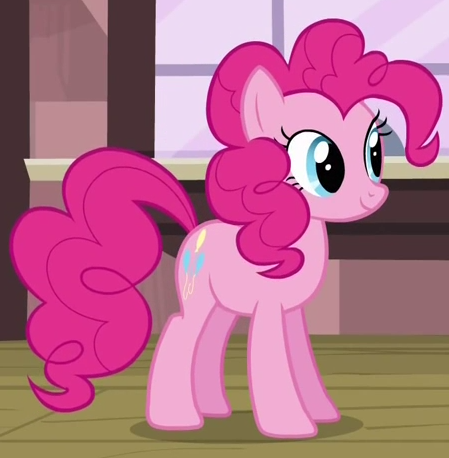 Rainbow Dash often lets ego get in the way of being loyal to her friends. Or, she goes overboard.
Twilight, the Magic element, struggles with magic constantly, making mistakes, having to work on control, and meeting other ponies more powerful than her.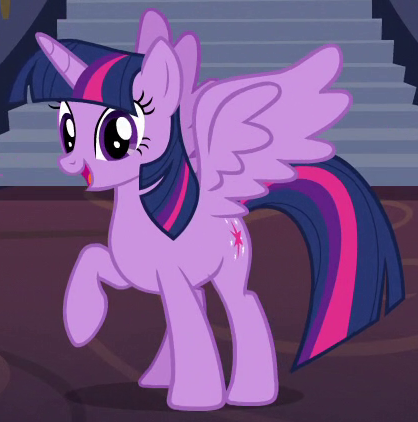 (One might wonder what magic represents in the real life application of the show, and I think the best answer is it represents wisdom and understanding of how to use the other elements. Twilight most often figures out the best application of the other elements, and how to make them work together. Magic is mostly knowledge on the show. It's studies by scholars, so it makes sense.)
Twilight also often lacks understanding of friendship situations, especially when they involve her, and has to learn the hard way.
What's interesting is that she begins the show by not valuing friendship at all, and then becomes the princess of friendship halfway through. Making her the alleged expert on it.
If her element is understanding, however, that's a bit ironic isn't it?
But it's this aspect of the show that I think gets overlooked by many fans. Twilight's journey is the same as her friends.
They all begin with some innate talent in understanding their elements, but the show is about how all of them grow into being better examples of those elements.
You could say that becoming the elements at the beginning of the show was like being chosen for their potential, and the show is how they grow into that potential.
In this way, their constant struggles with fulfilling those roles makes perfect sense, and is much more compelling to watch, otherwise we'd be getting what a lot of shows do, having the specified characters just preaching at others constantly. Which is okay, but usually means they'll be stolen, corrupted, or killed off to create drama because there's no learning curb, they are already experts.
In another way, it was a smart writing choice, because I know from my own efforts that if you set yourself up as an expert in any field to begin with, you'll come off as a fool, since we humans are always learning, and writing about something is a great way to learn about it more.
The writers didn't put the pressure on themselves to fully understand all 6 elements at the beginning of the show, instead they gave one example in the pilot, then built on it season after season till by the end they do have a very in depth take on each, but they didn't start out that way. Which is fine.
I write about the steps to overcoming abuse, obht in fiction and in nonfiction, and I'm still learning about it. If I tried to sa I already had it down, I'd be ridiculously arrogant, by saying I am still learning, I give myself the freedom to revise and build on it.
But this is something a lot of young writers gt wrong. The Bible actually warns the Church not to let new believers become teachers because they are too green and might become prideful.
It's very true.
The principle of maturity has nothing to do with talent. It's entirely possible a brand new christian may have a strong gift of teaching, I always have had that gift myself, and it got even stronger once I committed to Christ, because I had more inspiration and less fear.
And I probably have more of a natural talent than many of the pastors I've known, but that has very little to do with being able to actually teach.
A good teacher needs to be humble, open to learning from their mistakes, and able to not take all criticism seriously, since people will criticize you more for what you do right than what you do wrong, 9 times out of 10.
A young christian has too much enthusiasm and not enough experience, They may believe, they may even have more raw faith than a 10 year old christian who has hit a rough patch in their life, but what they don't have is experience of temptations and weaknesses to give them empathy and humility.
And a teacher with neither of those qualities is going to do more harm than good.
The Bible is always practical, if you just know human nature.
The same principal applies to any field. Newbs don't make good instructors. They may be better than the teacher at doing the thing, but that doesn't mean they know how to teach it.
I once let one of my Sunday school students who knew the lesson already try to teach it for a single minute. Then I encouraged the others to interrupt the same way they do with me, and get distracted. (I didn't even have to help that much, they did it on their own.) My student gave up before the minute was even over. They realized quickly that getting the class to listen to requires more than a good memory of the lesson.
I had to smile because I had the same experience when I tried teaching for the first time.
So, I think MLP is actually very right to show that an affinity for something is not the same as being an expert. The reason MLP stayed good for 9 seasons is because the progress makes sense. The students become mentors, then eventually teachers, as they learn their own trade better, but they start off making all the mistakes we would all make.
The Bible talks about the principle of turning strength into weakness and weakness into strength. (Joel 3:10, 1 Corinthians 1:25)
One of my favorite books, Hinds Feet on High Places (Hannah Hurnard) explores this principle much more fully, showing how all our weaknesses and flaws become our greatest strengths, because we allow God to help us more in the weakness we can't deny, then in the ones we think are not so bad, and so those become our strengths.
The good thing is, that all grows with time. My fear was something I knew was a weakness, but later I began to notice problems with being too vindictive and willful. My willfulness is something I see as both a strength and weakness, and I've treated it as both over time, and God has brought to light how sometimes I need to strengthen it, and other times I need to bend.
My natural inclination is to be willful, so it's harder to refine it then to encourage it, yet I need to do both.
I think MLP shows this best with Apple Jack, who can take honesty too far more often than the others misuse their elements, (except maybe Twilight who often gets too caught up in trying to understand magic to actually be a friend,) but Apple Jack's is easier to recognize.
But Apple Jack also has a hard time telling the hard truth. So sometimes she has to encourage the blunt side of herself. It's a great way to show the two sides of the same coin.
I think that's about all for now, in conclusions, MLP is a really good show, and we don't get many like it anymore.
And weaknesses become strengths. If you want more proof, look up how many great speakers once had speech problems or stage fright, and you'll start to see how often this is true in real life. Until next time–Natasha.