Chloe is best girl, yeah, I said it.
Man is this show hard to watch and not get involved. Especially if you can sympathize with almost every villain, and the main one. Even if they annoy me.
Now that I finished Season 3, I think:
A. What the heck is wrong with you Natalie? Natalie, vous-ete (est?) tres stupide!
(I took French last year, this show keeps reminding me of it.)
B. Why, oh why, are they dragging out this ship, everyone knows it's endgame by now.
C. They are wasting Yagame as part of a triangle, she's freaking awesome, she should be a separate character.
D. Chloe is hands down the best character on this show. Sorry, HawkMoth, go suck an egg.
I am not crazy about the finale, I think they did my girl Chloe dirty, she slowly won me over as the most complex, sympathetic character of the main cast. Unlike the villains, she occasionally makes good decisions, and improves herself.
But by far the crowning moment for Queen Bee was being the very first person to successfully throw off an Acuma (the moth mind control thing, if you don't know.)
The Mary Sue Marinette does dodge an acuma a couple of times, but only Chloe has thrown one off after already being infected.
Until suddenly, she's too stupid to know HawkMoth is just using her, or too petty to care. This show has a habit of scrapping Chloe-character development whenever it's plot convenient.
Even if it did make sense, it's pretty negative to have a character regress so often, and I don't see how it helps the message of the show.
But as an empath, this show can be one heck of a ride. The fact that negative emotions are the main antagonistic feature is both interesting, and difficult. They keep it PG, but some of the stuff is very adult, even so. Jobs, money, fraud, all that stuff that adults and kids alike have to worry about.
They have this little sociopath Lyla on the show now, and she's officially the worst character.
But Lyla provides an all too ugly example of the kind of people we've all meant, the ones who embrace and nurse their wounded feelings, and choose hatred and spite on purpose, no matter what someone tries to do to make up for it.
Any little thing is enough to offend those people, and if it's a big thing, you can be sure you'll never hear the end of it from them.
One can't help but think while watching about how we are tempted by our own negative feelings to give into them.
The show does not hide that many of the people who get acumatized feel ashamed afterwards, their private feelings were just displayed for all the world to see, and they do not even remember it.
The show even acknowledges that some people would begin to find the city of Paris a too dangerous place to walk around in freely, but the wiser characters remind them that giving into to fear will only make it worse.
The show kind of skips the distraction of politics that usually make it hard to focus on the point of whether living in fear is wise, or necessary, instead it goes right to showing how living in fear is the worst response to a threat because it gives it more power. Intimidation is a key component of any take over, the season 2 finale even shows this brazenly in its plot.
That being the case, we can draw some interesting parallels to many things in our world, where our fear makes the situation worse.
People decry the world for getting too relaxed, lazy, indolent. Shows like MHA, and RWBY, even have the villains taunt heroes with that attitude, but the fact is, fear driven societies are disasters. They are miserable, and there's a collective wisdom in our desire not to dwell on fear.
The idea that we should not dwell on our negative feelings is one that strikes home with me too, as you may remember, I have been dealing with depression.
Happily, it's gotten much better, I don't think it was ever full force anyway, but I had to do some soul searching, and I came to the conclusion… soul searching doesn't work.
There are times and phases in life when you have to look at yourself and ask "what the heck am I doing?" but not when you're depressed, stressed, or anxious. Introspection is a real pain when you aren't feeling great about yourself to begin with, and it's rarely honest.
Jeremiah 17:9 "The heart is deceitful above all things, and desperately wicked: who can know it?"
"It is the glory of God to conceal a matter and the glory of kings to search it out. 3 As the heavens are high and the earth is deep, so the hearts of kings cannot be searched. " (Proverbs 25:2-3) 
C. S. Lewis gave up keeping a diary because he saw no use for focusing on his own thought and feelings so much anymore. As a young teen, having a journal kept me sane, I did not have a lot of people to talk to.
Now, I still don't have a ton of people to talk to, but I think I understand emotions a little better than when I was 13.
I do still keep a journal, but it's become less of a comfort, it can be fun to write out good things, but the hyper-focus on what's wrong no longer helps me process, it's become rehashing the same thoughts over and over.
I think journaling does work, but perhaps God has not put his hand into that at this time of my life. So, I switched to therapy.
And in my last talk with my therapist, she told me again that my controlling father will probably not change, after decades of getting away with the same behavior.
At one time, I would not have wanted to hear that. While he was around, hoping he'd change was about all that kept me from despairing of my situation, up until last year, I never imagined he could leave. It's still remarkable that it happened.
I can't say I enjoyed hearing that it may be hopeless, but I did realize something, a lot of my hope depends on the idea that other people will change, or that I myself will somehow learn a new trick to manage my life.
In therapy, I'm being encouraged to just keep doing what I've already done, with few extra tips. Turns out, maybe therapy is  support system for what people already would need to do, but we can get so psyched out if left to ourselves, and not make those decisions. We need someone else to back us up.
See, the approach so far is not that I need to be "fixed" like I thought, but that I need to be encouraged to keep making the right choices, it's having someone else on your team.
So, if you've ever considered therapy, at least Christian therapy, let me say, don't expect it to be carrying you, but it can give you more resolve and help you feel there's a way to move forward.
I now don't think I'd have lost my mind without it, but it is hopefully shortening the amount of years I'll spend recovering from this, since a huge part of recovery is not walking in the same circles of anxiety.
How does this tie in to the show?
Well… everyone on this show needs therapy. They need to learn ways to make better choices.
Chloe had the right idea, having someone you can trust to care about you is  good first step, you need to have hope.
Chloe hit the wall of having hope in a human being though, they will not always understand, or make wise choices.
Honestly, one of the ironies of the show is that Marinette, the person with a good background, loving parents, loyal friends, can be the most insecure, immature person in the main cast, save for Hawkmoth, 'cause that guy is whacked.
However, I've been thinking about that.
See, my dad had a royally flipped up background. Some of it might blow your mind, but some of you might have had similar experiences, I've discovered that suffering and evil are not what's uncommon.
I know people with better parents than mine, too. But I have still been lucky in some ways.
The thing is, the people with good parents, aren't necessarily the strongest, neither are the people with bad parents, despite what anime seems to think.
Trauma+tragedy is not a recipe for strong, brave character. In many cases, they are the most afraid and abusive of all.
But, good family also doesn't make you compassionate. Marinette is a perfect fictional example of how it make you less able to understand what others go through, while Adrian is far more sympathetic to people's difficulties.
I used this analogy the other day, your background is like being dealt a hand of cards (I borrowed this from Stasi Eldredge).
The thing is, in most card games, you don't win with the hand you start out with. With games like Shanghai, you have to add and replace cards slowly over time to get the right combinations.
So, whether it was good hand, a bad hand, or in between, you still can't win, unless you play the game, and play it well.
The game is life, bro.
What I mean is, you can choose to discard what was negative in your life, to stop listening to that, to exchange it for something better, in a Christian's case, a new history in God.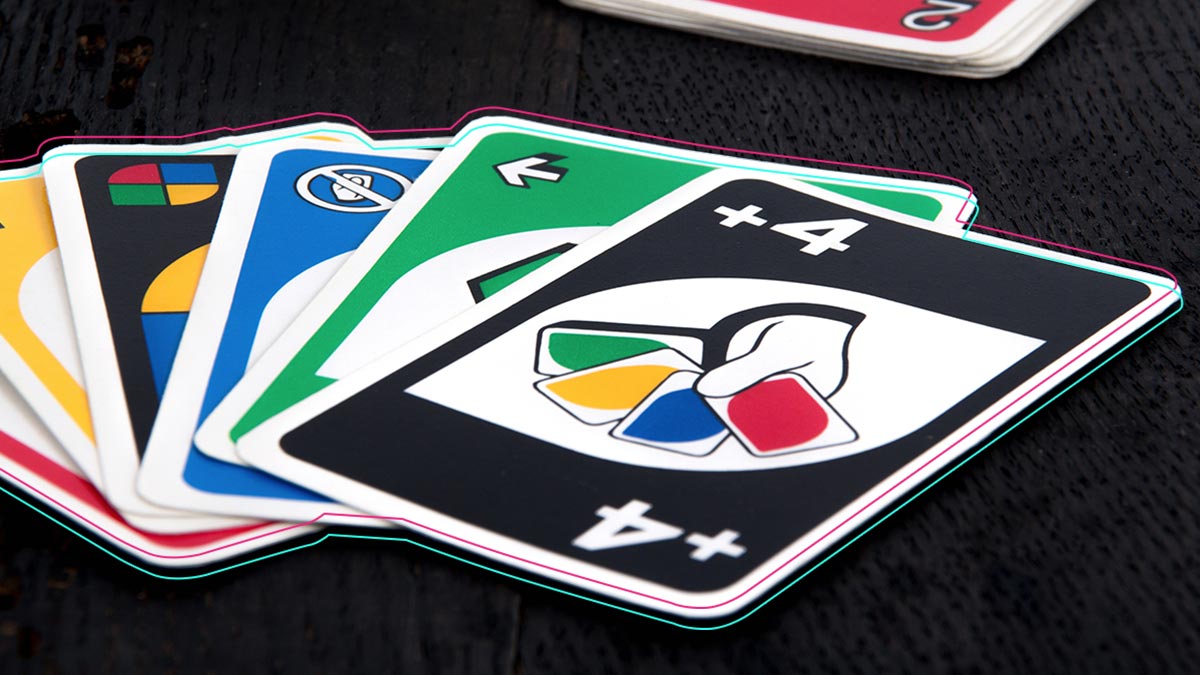 You can get help, you can change your course. You can build on a good background, if you have one.
Whether you start off bad or good, you choose where it goes from there.
On the show, Chloe has to look at the very bad examples of both her parents, and realize she wants to be a hero, she wants to be kinder.
Thomas Sanders just released a new video talking about almost the same thing, and asking the question "Why should we be good? What's our motivation."
I could have saved him 45 minutes of screen time, I have the answer.
Because God made us with that purpose. God requires goodness of us, and God has provided a way to be justified in his sight, because we cannot pull it off.
When you love God, you will want to be good. You will be able to be, more than if you were just trying for some abstract standard. Love is really all that motivates us.
"If you love me, you will keep my commandments." (John 14:15)

And for me, I don't love myself so much I want to be a better person just for that reason, I do want to be happy, but there are times I loathe myself, not because I think it' right, but because I have issues. I can't always feel pleased with who I am.
But what I don't do, is hate on myself when I feel that way. I try to remind myself God has a better vision of who I am.
And for the love of God, I can keep trying, He is the one who's there for me, and I am so grateful for that. Even on days when I feel down, and feel like it's not worth it, and I'll never be free.
That's just an illusion, a Lie, if you will.
Gotta watch for that.
Until next time–Natasha.
If you want to support my other writing, check me out on Kindle and Wattpad 🙂
https://www.wattpad.com/user/worldwalkerdj