Time for a confession: I'm bad at love.
I'm the blogger who's always like "love, love, love" "The secret to life" "the truth about love…" etc.
But I suck at it.
I don't know if anyone is actually good at love, though.
Is there a single person out there who prioritizes love as their goal in life who thinks they are doing it right?
Show me someone who does, and I'll show you someone who's not really as unselfish as they think they are.
It's true that some people achieve a form of contentment with how they love. And that's not a bad thing to an extent, feeling satisfied with the relationships in your life, but often that means you're only focusing on a certain few relationships.
Like maybe you love your wife, but you don't love your parents the right way.
It's so rare that an human can perfectly balance all their relationships and ways of loving.
Some of us are good with loving our kids, but not our spouse. Some of us are good with friends but not as lovers.
Much more often though, we're just good at certain parts of love. When we need to be firm, we're good at it, or when we need to be soft, we're good at that, but not good at switching gears. And in all love, you have to be both.
I speculate that even if we could be a perfect, romance novel type of person who never gets mad at their SO even if the do terrible, stupid things…we'd still think we could do better.
But to be honest, even that's a are person.
Most of us are where I often find myself: Complacent. We think we're pulling enough of our own weight to excuse any indulgences of selfishness.
I'm embarrassed to admit that even recently I've fallen into thinking "Well, I do all this, and I'm trying. And they (insert whoever I'm mad at right then) are not, so it's okay if I feel disappointed and bitter, but they should try harder."
And only after months of this does it finally occur to me, by some move of the Spirit maybe, that…" hey, maybe if I'm thinking this, it's a sign I've started to drift away from love as my focal point."
I mean, I think about love all the time–as something I want.
And, okay, I'm not the worst woman in the world. I do try. Even when I'm in a selfish rut, I will make an effort to show care to others because that is my standard. I believe I should.
And absolutely, in moment when we all get in that mindset, it's important to have a standard we'll hold ourselves to anyway, even if we're doing it with a self pitying attitude, because it's not okay to just lash out at and hurt others because you feel neglected. I used to do that.
A lot, actually, but since my Dad moved out, I've noticed how much like him that behavior is, and tried to stop.
I remember Hannah Hurnard's brutally honest observations in "Hinds Feet on High Places" when she noted that most of our love, as fearful people, is "longing to be loved." C. S. Lewis noticed the same thing in "The Great Divorce" and "Till We Have Faces."
I think all people are afraid they won't be loved. Sometimes even if you have really good parents, you fear it all the more, because you think you could do something to them they really don't deserve, and lose their love. What else is the story of the prodigal son about?
If you're like me, and you will never get love from them, no matter how much you try, then you feel you were doomed from the start.
And it hit me in the last week, that the real reason I find it hard to forgive and let go of resentment is Fear.
I think that's the reason we all do, actually.
Fear motivates spitefulness and hatred and bitterness. (All things that plague Much Afraid in Hurnard's book, interestingly enough)
I think it's becuae as long as we fear someone who hurt us, we think they can keep urting us, and that maks us angry, and that angeyr make it impsosible to forgive them.
When I don't feel afraid of my dad, I don't feel like I hate him. But any time I ruminate on what he did and wants to do to be still, I get angry, because I fear it. I fear he can still hurt me, and that I will never heal.
And whether that is at all based on the truth or not, I don't know. I doubt it. I think that time is passed. but, there it is.
I notice often bad dreams trigger me to start thinking of this again, I know that happens to a lot of people with trauma. We have to deal with them quickly. If I don't the fear comes back. Even if I wasn't scared in the dream, my mind ends up on those things.
I know my dad had nightmares of his messed up past even to the time he move out probably (which as of last month is now officially 2 years ago, whoo hooo!) and he never got over it, he wouldn't face them.
My dad, in fact, lives in deep terror, whether he admits it or not, but he won't confront that fear enough to move on. It's easier to live in lies and self pity than it is to face your fear, and grow into love.
And really, I sympathize with him in my more clear headed moments, because I know I face those same temptations. And nothing makes me a better person that him.
I would have mistreated people just the way he did, in fact, I have, in the past And while I can write off some of it as I was a child and too young to know better if I wasn't taught, there are people who never grow out of it (such as my dad…)
And so easily, even now, I an start thinking like him. The whole world is against me, no one likes me, I always get put down…I am lonely.
But I've begun to notice, after 2 years, that I am not open to people always the way I think I am.
I just never learned how to act normal around them. I've made some friends who are kind enough to overlook that, but I know sometimes I make them uncomfortable. I only realize it after I've done it, though, my foresight is not great.
I know how to react to people, that's what I'm used to, but how to communicate the right way when I have to start it…I always feel like I'm too intense. All the confrontations I saw growing up were one person bullying another.
And sometimes it was my mom, not my dad, who was aggressive and violent, that was weird to realize. My dad was worse, but she could be savage too, not in a good way.
I thought it was normal. My default in confrontation is to jump wright into the crux of the issue without much of a warning, because that's what I saw. I know in my head that in can be better to ease into it, but I neither know how to do that, nor know how to be patient if someone else tries it. I just want them to get to the point.
I'm used to being accused, so I wait for them to accuse me, and then I either decide to take the blame, or to fight it.
But while sometimes you have to be in that position, it's not a good default mode to have. I know that now.
This is how I'm bad at love. I can know that, but I can't act on it of my own volition.
I've spent two years now trying to learn how to actually love in the absence of my dad's domineering presence, I thought it would happen without that toxic black hole in my life.
And some things did get better, but it's not magic. It's still work.
Trust is like a pond of murky water
Too dark to see, mysteriously undercover
I can't jump off the high dive even though I really want to
My toes are hanging off the ledge
Trust is a tree that towers fifty feet above us
Grown over time through many seasons
Believing in something more than just the surface
I trust that this is worth it
But my toes are hanging off the ledge
Lord, help me, there's a thorn in my side
I feel the tension and the fear in truth
I carry life in between the divide
But all the wrestling has left me bruised.
How sweet, the taste of certainty
That gift you gave is safe with me
Hold to this, significance
Lean into the process
Rest and know, the love you hold
Won't be taken back, no
How sweet, the taste of certainty
That gift you gave is safe with me
Na, na, na, na, na
Trust is like the middle of the ocean
Can't see the bottom but I'm floating here, supported
I know that it can take me even deeper if I let it
But my limbs are trying to swim away
Hold to this, significance
Lean into the process
Rest and know, the love you hold
Won't be taken back, no
How sweet, the taste of certainty
(Releasing hope to carry me)
How sweet, the taste, never let it go, no
(Na, na, na, na, na)I see the walls that are torn and bent
The tug of war in the now, not yet
Holding back what they can contain
Can you tell me why I feel this way?
I have faith that the world I'm in
Will be redeemed to its place again
But there's a weight that I can't explain
So tell me why I feel this way."
Like Paul said, "I don't do what I want to do." (Romans)
And like Shakespeare said, "I can easier teach 20 what it were good to be done, than be one of the 20 to follow mine own instruction." (Portia, The Merchant of Venice.)
But, the answer came to me, as it always does, before I even knew I needed it. Before I had all this hit me in that last couple weeks, I reread "The Hiding Place" with my young cousin.
At the end of that book, Corrie Ten Boom says that when she had trouble loving one of the Nazi Prison Guards from the camp she was at, she told Jesus "I cannot forgive this man, give me your forgiveness." And she felt a rush of love run down her arm for the guard.
She then writes "When He (God) tells us to love our enemies, he gives, along with the command, the love itself."
Jesus said "I am the vine, you are the branches, abide in me."
And you see, my mistake, I now realize, has been I was trying become more loving on my own.
It's laughable really. I wanted to prove I was no like my dad, (and thought I know from Todoroki that its not going to work if i do that, I still forget), and so I tried, but I didn't' pray to God for help when I should have, and I let myself try too hard on my own, for too long. Till I feel like I hate everyone around me.
And even if that didn't turn me into a prick like Endeavor, it won't make me more loving.
It's like I think I can be exempt from the rule, that I'm not as bad as everyone else. What am I on, right?
But I'm also realistic enough to know I'm not more delusion that the average person…just no less delusional either.
But at least I can snap out of it. I know I'm lucky. God puts things in my path to set me back on track.
I had a thought last night too, I can see God's hand in my life from start to finish. But why do other people not see that.
And my thought is this: Perhaps it takes opening yourself up to God to begin with to be given the insight to see your life the right way at all.
Maybe until you let God in, you will never see how your whole life has led you to Him, even the sin. Many people who come to God later come to think that their sin itself is what pushed them to Him, even as they were trying to get away from him by doing it.
I remember running from God when I was 11 to 13, and the harder I tried to get away, the more it haunted me. The more I knew it was just God I was afraid of. I could never lie to myself enough to think I just didn't believe in Him. I wonder if anyone really does, deep down, think that.
But when I ran from God, I also knew He was the only cure for the disease I had. I was just too afraid of it. When I came back to God, it as because I accepted finally it would be worse to die of the sin disease than to embrace the pain of being cured from it.
And in typical fashion, God then made the curing of it far less painful for me than suffering from it was. I've had bad moments in my Christian walk, but even at its lowest, I can't compare it to the horror of before.
And even if I felt as bad at times as a christian, it is always when I doubt the most that I am one. When I am secure in who I am, the suffering is not what matters most to me.
Another thing that occurred to me during all this, was how I know that all this is not just in my head.
I actually have a rather strange way to know that.
I'm the kind of person who dwells half her waking life in imaginary worlds. I write a lot, my sister and I reenact stuff in order to brainstorm, I act. I know what's imaginary more than I know what's real, most of the time.
Basically, I'm the type of person who always imaging talking to people who are not real. But I know they aren't real. It's fun, but it's not like talking to a person. There's no give and take.
And I know many anime weebs do what I do, and do it even to a perverted extent. If you're in the fandom, you know…if your'e not, it's probably better I don't explain it here. Look it up if you care, but I don't recommend that.
Suffice it to say human corruption runs even to the most innocent of shows. Sadly enough.
But many weebs are very lonely individuals, and loneliness leads to perversion faster than anything else does.
But the thing is, they are still lonely. Fantasy lives of the kind they have don't fill them.
If you hang around fans, you'll notice the frantic, almost rabid energy they have toward their favorite character, and their unfettered need to hate their lest favorites. It seems excessive.
But fans try to milk everything for the most enjoyment they can (which is fine).
Now, walking with God, I as a fan have used that energy as motivation to thank God for the stories I like that I think I learn from. My fan side turned back into devotion, though I do struggle with the balance, like anyone else would. But God wins out every time.
And oddly, it is exactly because I dwell in fantasy so much that I know God is not a fantasy in my head.
I know what it's like to talk to people who are not real. What it feels like. You can be emotionally invested in them. All writers are. But they aren't real. You now that. You know it's one sided.
And a fan knows ultimately that either love is fake and one-sided, the character will never be real–no matter how violent you get when someone makes that completely obvious point. (If I was on YouTube right now and commented that under a video, people would jump on me, even though it's just a statement of fact.)
Talking To God is not like that. I think most religious people would back me up on this. You feel like your are talking to a person. There's a response. Even in Silence, there's a response.
I mean, would you get mad at an anime character for not answering you when you call? Or do you get mad at your brother for doing that? Or you child, or your parent.
You can't really be upset with someone who is not real. You can feel a dislike for them, but you know it's all for fun, really.
We can even dehumanize real people to the point we treat them like the are imaginary…but it doesn't go the other way around, does it? You can make something less real to you, but it is hard to make it more real to you.
Ever had someone ruin a movie or show for you by telling you the special effects they use to make that awesome scene? And it was fake the whole time?
As a kid, we all had that, right?
Did you ever feel the same watching it? No. Because it could be made less real to you, but it cannot go backwards. It can't be more real to you.
I think the only thing that make things feel more real is our own maturity to appreciate them growing. And that process is hard.
C. S. Lewis wrote that children outgrow fairy tales, but adults eventually grow back into them. That's part of life. Everything you like you must learn to stop liking it for a while, in order to like it in a deeper way later.
Which is why marriage can be tempestuous after so many years, but the couples who stick it out often find a deeper kind of love. Friendship too. Even sibling relationships play this out. and those ten to be the least antagonistic out of family dynamics (there are exceptions).
That applies to love too, doesn't it? How we love? We have to grow out of it, so we can grow back into it.
If we don't embrace that process, we won't be able to really love anyone or anything.
Maybe you need to hear that, huh? It's okay to let something go, it doesn't mean you can't love it…it means you need to give you over time to mature. Don't try to recreate old feelings if they are just not there…embrace the journey. (I mean that when it's applicable, of course.)
I don't mean to give up on a relationship if it no longer feels the same. I mean, if you accept it is not the same, and decide yourself to make it the best of what it is now, you'll either find you dont need it anymore, or, it will turn into something better, deeper, given enough time.
That's why if you love something you have to set it free.
Well, I'm little better at love than I was, because I have a good teacher.
I hope this helped someone today, until next time, stay honest–Natasha.
P. S. (Thanks to all the people who kept reading this even while I was gone for while, I appreciate that.)
Make a one-time donation
Make a monthly donation
Make a yearly donation
Choose an amount
Or enter a custom amount
$
---
Your contribution is appreciated.
Your contribution is appreciated.
Your contribution is appreciated.
Donate
Donate monthly
Donate yearly
As you probably know, I love kids shows.
I mean, you get the same themes as adult shows, without the stupid, needless drama of sex and profanity and angst (not that those are never good, but overused.)
And I've talked about the My Little Pony: Friendship is Magic show before and how much I like it.
Today I thought I'd talk about something this show did well that I don't see often in any form of writing, books or shows.
The show, for anyone who doesn't know, relies heavily on the symbolism of the 6 elements of Harmony. The elements are embodied in the Mane 6 (pun intentional) characters. Here's a run down for the novice to the MLP universe (skip if you already know)
Magic (Twilight Sparkle, the main, main character.)
Honesty (Apple Jack)
Generosity (Rarity)
Kindness (Fluttershy)
Laughter (Pinkie Pie)
Loyalty (Rainbow Dash)
Much later we find out all these elements are reflections or expansions of 6 original elements of older ponies. Which were
Sorcery
Strength
Beauty
Healing
Hope
Bravery
I thought this was really cool, they are all similar, but just different enough to make you think about it (take notes Miraculous Ladybug, this is how you do lore).
Overtime the show does a lot with exploring what each element means.
One of the criticisms of the show by some fans is that each of the Mane 6 characters sometimes demonstrate the opposite of their elements, meaning that it seems like it doesn't really fit them.
The most common complaint is that Apple Jack, the element of Honesty, lies a lot, in fact, I'd say in most of the episodes about her specifically she lies or struggles with honesty and fair play.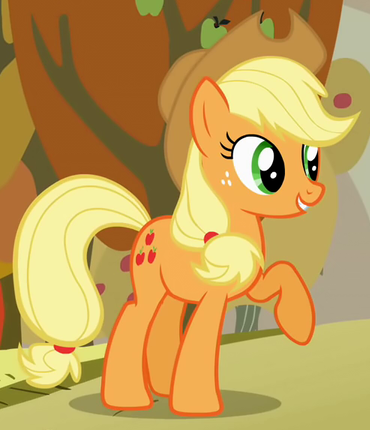 Rarity also can be a bit selfish and ungenerous, despite being the element of generosity.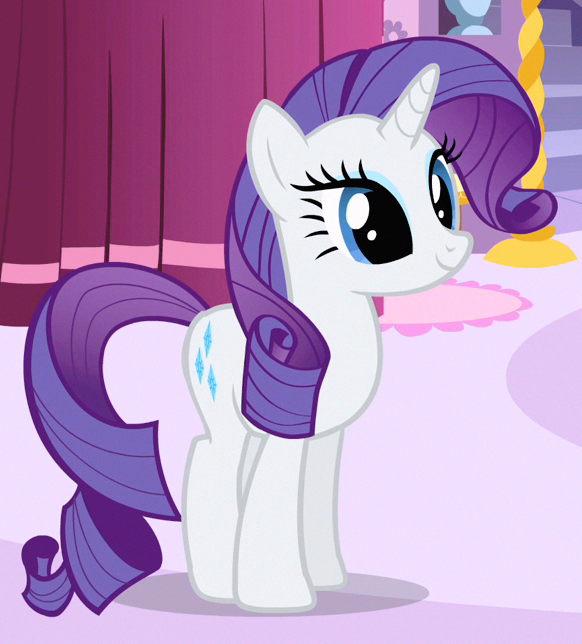 But I gave it some more thought and I realized it wasn't just them.
Fluttershy, the Kindest pony has a lot of episodes where she is not kind. She gets a dark side, gets too absorbed in trying to be less shy, to the point where she bullies other ponies.
Pinkie Pie actually gets depressed more easily than any other of the mane 6, and it's visually shown.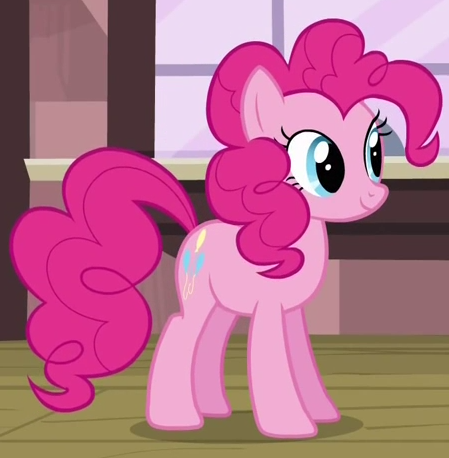 Rainbow Dash often lets ego get in the way of being loyal to her friends. Or, she goes overboard.
Twilight, the Magic element, struggles with magic constantly, making mistakes, having to work on control, and meeting other ponies more powerful than her.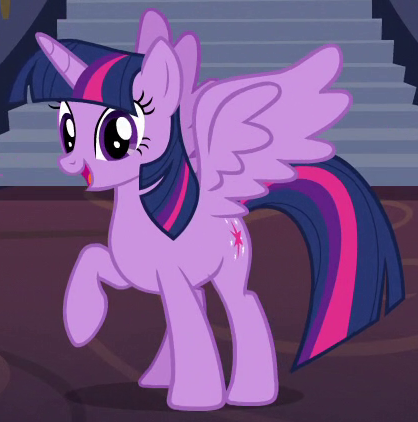 (One might wonder what magic represents in the real life application of the show, and I think the best answer is it represents wisdom and understanding of how to use the other elements. Twilight most often figures out the best application of the other elements, and how to make them work together. Magic is mostly knowledge on the show. It's studies by scholars, so it makes sense.)
Twilight also often lacks understanding of friendship situations, especially when they involve her, and has to learn the hard way.
What's interesting is that she begins the show by not valuing friendship at all, and then becomes the princess of friendship halfway through. Making her the alleged expert on it.
If her element is understanding, however, that's a bit ironic isn't it?
But it's this aspect of the show that I think gets overlooked by many fans. Twilight's journey is the same as her friends.
They all begin with some innate talent in understanding their elements, but the show is about how all of them grow into being better examples of those elements.
You could say that becoming the elements at the beginning of the show was like being chosen for their potential, and the show is how they grow into that potential.
In this way, their constant struggles with fulfilling those roles makes perfect sense, and is much more compelling to watch, otherwise we'd be getting what a lot of shows do, having the specified characters just preaching at others constantly. Which is okay, but usually means they'll be stolen, corrupted, or killed off to create drama because there's no learning curb, they are already experts.
In another way, it was a smart writing choice, because I know from my own efforts that if you set yourself up as an expert in any field to begin with, you'll come off as a fool, since we humans are always learning, and writing about something is a great way to learn about it more.
The writers didn't put the pressure on themselves to fully understand all 6 elements at the beginning of the show, instead they gave one example in the pilot, then built on it season after season till by the end they do have a very in depth take on each, but they didn't start out that way. Which is fine.
I write about the steps to overcoming abuse, obht in fiction and in nonfiction, and I'm still learning about it. If I tried to sa I already had it down, I'd be ridiculously arrogant, by saying I am still learning, I give myself the freedom to revise and build on it.
But this is something a lot of young writers gt wrong. The Bible actually warns the Church not to let new believers become teachers because they are too green and might become prideful.
It's very true.
The principle of maturity has nothing to do with talent. It's entirely possible a brand new christian may have a strong gift of teaching, I always have had that gift myself, and it got even stronger once I committed to Christ, because I had more inspiration and less fear.
And I probably have more of a natural talent than many of the pastors I've known, but that has very little to do with being able to actually teach.
A good teacher needs to be humble, open to learning from their mistakes, and able to not take all criticism seriously, since people will criticize you more for what you do right than what you do wrong, 9 times out of 10.
A young christian has too much enthusiasm and not enough experience, They may believe, they may even have more raw faith than a 10 year old christian who has hit a rough patch in their life, but what they don't have is experience of temptations and weaknesses to give them empathy and humility.
And a teacher with neither of those qualities is going to do more harm than good.
The Bible is always practical, if you just know human nature.
The same principal applies to any field. Newbs don't make good instructors. They may be better than the teacher at doing the thing, but that doesn't mean they know how to teach it.
I once let one of my Sunday school students who knew the lesson already try to teach it for a single minute. Then I encouraged the others to interrupt the same way they do with me, and get distracted. (I didn't even have to help that much, they did it on their own.) My student gave up before the minute was even over. They realized quickly that getting the class to listen to requires more than a good memory of the lesson.
I had to smile because I had the same experience when I tried teaching for the first time.
So, I think MLP is actually very right to show that an affinity for something is not the same as being an expert. The reason MLP stayed good for 9 seasons is because the progress makes sense. The students become mentors, then eventually teachers, as they learn their own trade better, but they start off making all the mistakes we would all make.
The Bible talks about the principle of turning strength into weakness and weakness into strength. (Joel 3:10, 1 Corinthians 1:25)
One of my favorite books, Hinds Feet on High Places (Hannah Hurnard) explores this principle much more fully, showing how all our weaknesses and flaws become our greatest strengths, because we allow God to help us more in the weakness we can't deny, then in the ones we think are not so bad, and so those become our strengths.
The good thing is, that all grows with time. My fear was something I knew was a weakness, but later I began to notice problems with being too vindictive and willful. My willfulness is something I see as both a strength and weakness, and I've treated it as both over time, and God has brought to light how sometimes I need to strengthen it, and other times I need to bend.
My natural inclination is to be willful, so it's harder to refine it then to encourage it, yet I need to do both.
I think MLP shows this best with Apple Jack, who can take honesty too far more often than the others misuse their elements, (except maybe Twilight who often gets too caught up in trying to understand magic to actually be a friend,) but Apple Jack's is easier to recognize.
But Apple Jack also has a hard time telling the hard truth. So sometimes she has to encourage the blunt side of herself. It's a great way to show the two sides of the same coin.
I think that's about all for now, in conclusions, MLP is a really good show, and we don't get many like it anymore.
And weaknesses become strengths. If you want more proof, look up how many great speakers once had speech problems or stage fright, and you'll start to see how often this is true in real life. Until next time–Natasha.