Well, when in Quarantine, start binging new shows.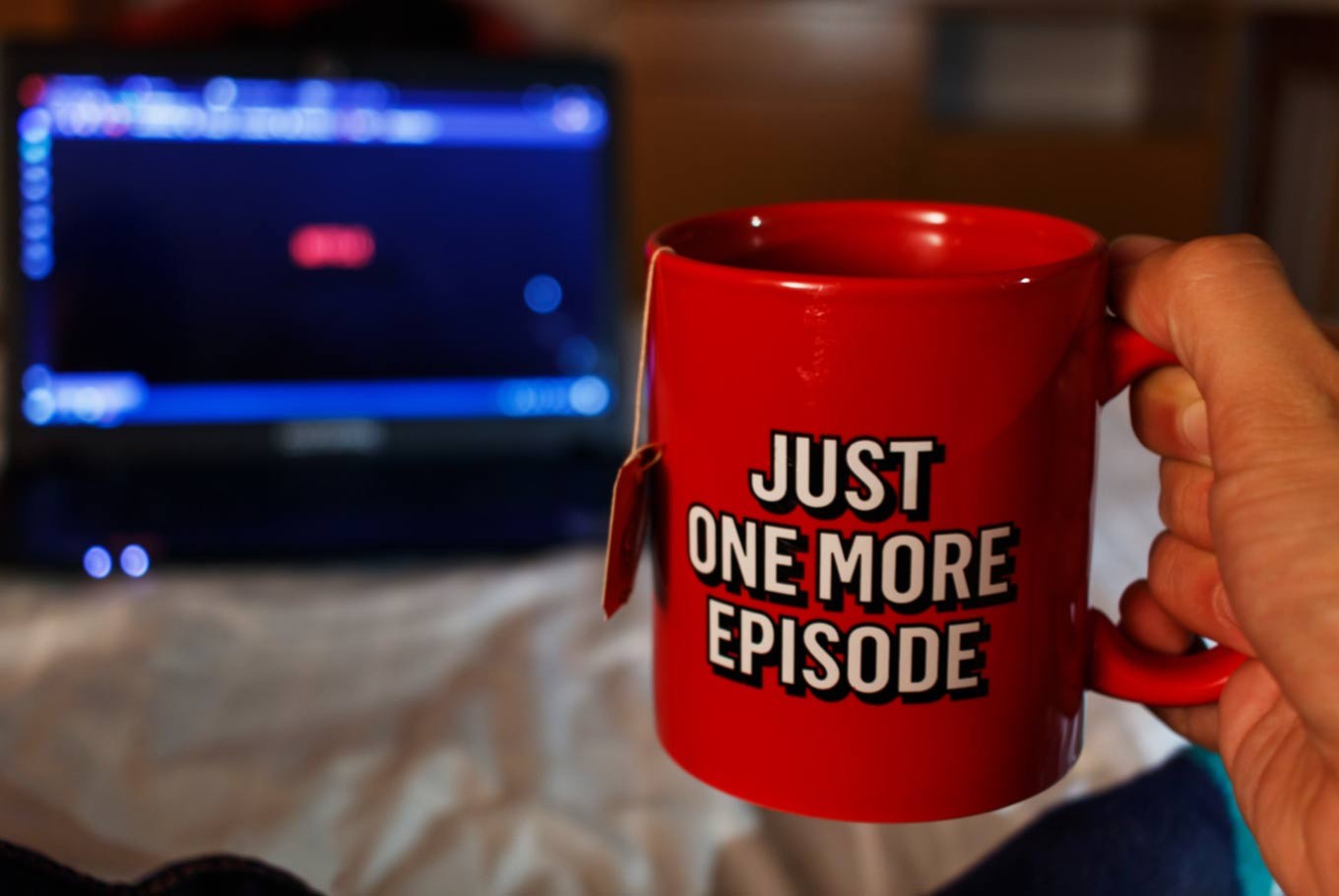 I'm always behind the latest fads, either because I don't really care what everyone is watching, or because I don't have NetFlix (isn't that really the same thing?)
So, though I've heard about Miraculous Ladybug for quite a while, I never though it was worth checking out, but my sister finally convinced me it was kind of interesting, and we started watching, and it was way better than either of us thought.
The show has a genius concept, it allows for all the plot convinces you could want to keep anything from having consequences, and the only time it breaks the suspension of disbelief is when you can't understand why no one knows the true identity of the heroes and villains.
I am only on season 2, so I don't know all of what happens, but I thought I'd talk about what makes the show intriguing for a 21 year old like me to watch.
I am not venturing to say how it will end, so this is just about the hook of it, not where I think they are gong, I can't really predict it.
But the show's hook lies in two very interesting and rarely used concepts that render it almost impossible not to find intriguing.
The first is the villains:
Miraculous Ladybug villains are mostly innocent people being controlled by the real villain in the shadow. HawkMoth (weird name I know, get used to it) possesses something called a Quami (or Kwami?) It's like a genie that can only grant a specific kind of wish, but his allows him to grant people superpowers, but at the price of controlling them through their negative emotions.
The person never remembers what they did afterward, indicating that brain function is hindered by the process, but they are still left with enough willpower to purse their own twisted desires, but they also have to do what HawkMoth wants. It's kind of weird.
But what makes it genius is the writers neatly escape any need for the audience to feel conflicted about the villains. We both pity them and know that they are doing what is wrong, but their wrong doing does not stop us from rooting for them to get better, because the whole point is they need to be rescued from themselves.
You skip all the debate over if they redeemable or not, because the whole point is that they have to be. Yet the emotions they show are ugly and ones we recognize in ourselves, just blown way out of proportion.
It's so perfectly simple that it feels like the writers are cheating, but it's hard to really complain because it would be awful to have so many people really just be evil on purpose. (Kind of MHA's problem, but MHA solves it by equating super villains to regular criminals int he world, so it's not that special to run into them).
Also the show gives Ladybug the power to undo any an all damage, from evilized (their word not mine) victims to broken buildings and time rifts, which is also genius, because they get to have death defying, surprisingly well animated fight scenes that can destroy a lot, put a whole city underwater, and break priceless objects, and none of it has lasting consequences because the in universe rule expressly is that Ladybug's power is to restore it all. The characters themselves even comment on it, and save time worrying about property damage.
But there remain stakes, because we are never told that people cannot die, one of the main issues of the plot is that someone wants to be able to control life and death, which suggests even Ladybug's power is limited, in a sense.
This is really just me complimenting the authors on how genius it is to write this way, it's like getting all the pros and none of the cons. I'm just impressed, because as an author, dodging these bullets often makes me jump through a lot of hoops and make internal logic in my stories, which I try to keep child friendly because those are my favorite books anyway.
Aside from how the action and opposition is written in general, there is HawkMoth, who is also a rather uniquely written villain, basically Mr. Freeze from Batman and Robin, but with more of heart, and a son…yeah…well, later.
The other brilliant but annoying thing is the Shipping.
There's the most bizarre love square between the main heroes and their secret identities. It's hard to follow, and messes with your head, but it's cure enough that you still enjoy it.
Marionette (I hope I spelled that right) and Adrian have some good moments as friends, despite her weird stalker-ish tenancies (at 14, I doubt I would have been that much more mature though) and his insecurities.
As Ladybug and Chat Noir they have a reversed dynamic, but that's what makes it interesting.
One feels that if they ever blended their two lives together, they would end up realizing they both liked each other the whole time.
i have to say, and this is of shows in general, that kids shows tend to portray a "crush" as much more like real love.
A crush is obsessive, but it's rarely as mature as what shows do with it. The kids just want to hang out and talk, and flirt, and kiss, maybe, but when it comes to understanding each other deeply, they haven't learned that yet, unless maybe they were old friends who developed feelings for each other.
Most 12-14 year old's idea of depth is talking like a Romance Novel, and fahm, that's not what real people sound like when they share their feelings.
I've had a crush on a guy for almost 4 years now, but we're also friends, and if he talked to me like that, I'd laugh, I could never take it seriously, nor would I talk like that… I'd laugh at myself.
By contrast, kids shows depict the kids are far more mature than kids their age are, I get why, it's a better example, but it's impossible for kids to live up to it, you haven't had enough experience at 10 to know what it's like to be mature in your romantic interests (at leas I hope not).
And yes, I've never dated, but my idea of what men are like, what relationships re like, had changed a lot over time, and I'm glad it had. I'll never be fully prepared for marriage, but I'd like to at least not be totally delusional about it. (Is that possible?)
So, I am not criticizing ML for this, because I think it's the best they can do, showing kids actual crushes does not make for good romance writing. Honestly, adult shows are way worse about relationships.
While kids shows have been somewhat honest, in my experience, that people have issues and that is what causes fights, and you have to forgive them and be more considerate, the average adult show just makes it about sex and flirting and high action scenes, if you're into that kind. It has very little to do with the real part of relationships that requires learning to get along.
It's sad when we'r e more honest to kids than to adults, but there it is. I hope the kids learn from it.
That's also why I believe young adults like me are drawn to the good kids shows, we want to hear more than just sex get talked about, we want to see people really trying to understand each other, because we're old enough now to see how rare that is, while the target audience often isn't.
But then, children's stories have always been the way adults choose to express to each other the things they really want to say, without having to dress it up in adult language and situations that usually only serve to cloud the truth.
Per example:
You can portray someone's damage from their past and their insecurity by having them drink a lot, or sleep around, in an adult's show. But then you have to talk also about if alcohol is a bad or acceptable way to deal with, is sleeping around wrong, or is it normal? Ect.
Contrast that to a kids show, which can make the same point, but use something much more obvious, like the kids yelling at each other, or trying about not having friends, or in this case, getting turned evil and taking it out on other people in destructive ways that are literally destructive, and you show it, and skip the debate about whether those ways were acceptable or not, of course they weren't.
What's clear in the kids show is that the reason behind it was bad, even if what thy were dong wasn't bad to being with, it becomes bad when done for that reason.
Like when the artist stops trying to use their heart to praise people, an uses it to hurt them instead.
When giving people ice cream to celebrate love becomes punishing them by freezing them if they aren't showing enough love.
That's some in depth stuff that adults can appreciate, but it's also clear enough for kids to follow.
No debate, the message is made apparent.
That, to me, is the reason kids shows are better. Adult shows often don't make any real point at all, and you wonder why they bothered writing the story int he first place. Do you ever tell someone something without a reason for it, even if it was only to be funny?
So, that the genius of Miraculous Ladybug, it creates a vehicle for it's plot that evade a lot of the roadblocks most shows have to deal with.
It's flaw is often not exploring its own great ideas in depth, even at  a level kids would understand. It's getting a little better with time, but a lot of creativity goes to waste.
However, the fans can do that part themselves if they wish, maybe I will in a futre post, for now, I just tip my hat to their creativity.
Until next time–Natasha
And if you want to check our some of my other writing, I have stuff on both WattPad and Amazon Kindle under Natasha Queen. I am also working on a longer book in a different genre, so I'll be updating you on that too.
https://www.wattpad.com/user/worldwalkerdj (cover art by my sister)