I'm back!
Sorry for the absence.
I do have a lot of subjects to write about right now.
I tend to avoid politics on this blog unless something catches my attention, but I'm always thinking about culture.
Something I've been thinking about it lately is how in Church, we often go with the flow. We address issues that the world thinks are important, but we neglect the ones they don't think about.
Not that it's wrong to address things the world thinks about, I think we have to, in a way.
But also, looking at The Gospels, I find it odd that Jesus didn't spend all that much time talking about what the world thought was important.
Under Roman Occupation, he didn't talk much about the Romans. He addressed it from time to time as people asked him, but His long sermons are not about that.
He didn't talk about te libeiton of the Jews from Romans, but from sin.
And looking around nowadays, I wonder if he'd be any different.
It's so easy to get distracted by what's gong on around us.
Things about race, gender, and nationality, it's all anyone wants to talk about now.
And people are demanding respect and taking pride in these things.
Even christians, too many Christians.
My church, which is one of the better ones I think, still has a little group of LGBT people who attend. I don't care if they attend, but their attitude about it makes me wonder if they come only because the church does not call out the world on that not being biblical.
I was talking to my cousin and his friend about the Bible's stance on homosexuality, and why it's consider wrong, just an open conversion, no hate, and explain it well,
And they didn't really disagree with my points, or that I don't like how kids are encouraged to vote on sexual topics they do not really understand yet.
But they admitted that they are afraid to express and negative views of it because the have friends or family who subscribes to it all, and are going to be livid if they disagree.
I acknowledged it's hard in this culture to think for yourself…it's always is hard in any culture to go against the flow.
But I told them as a Christian, I can' just ignore it. I can't blend in. It's not allowed.
And that's how I see it.
Sure, it'd be easier to walk around my liberal campus wearing some pro LGBTQ badge, and deck out my car and say that God loves gay people (which He does, but people use that phrase to mean something totally different, that God loves their lifestyle, and that is just no biblical), and play that game.
People claim it's so hard to support the community. Are you kidding me? It's so flipping easy. It's easier to do that than to have an original thought, that's for sure.
Instant approval, instant clicks, people commending you for sticking up for it. As well as BLM, and Feminism, and everything else.
Sheesh, to get approval just for saying words, whether you ever act on it or not, is so stupid.
"26 For this reason God gave them up to vile passions. For even their women exchanged the natural use for what is against nature. 27 Likewise also the men, leaving the natural use of the woman, burned in their lust for one another, men with men committing what is shameful, and receiving in themselves the penalty of their error which was due.
28 And even as they did not like to retain God in their knowledge, God gave them over to a debased mind, to do those things which are not fitting; 29 being filled with all unrighteousness, sexual immorality, wickedness, covetousness, maliciousness; full of envy, murder, strife, deceit, evil-mindedness; they are whisperers, 30 backbiters, haters of God, violent, proud, boasters, inventors of evil things, disobedient to parents, 31 undiscerning, untrustworthy, unloving, unforgiving, unmerciful; 32 who, knowing the righteous judgment of God, that those who practice such things are deserving of death, not only do the same but also approve of those who practice them." (Romans 1)
I find it disgusting to cater to this. I'd like to get the clicks, view, and likes that the people who do this get, but I'm not willing to bend myself in order to get it. There's more important things than likes out there, people.
Someday no doubt that's going to get me cancelled if I'm every popular enough for anyone to care what I think…but oh well, they cancelled all the Apostles too…to the extreme.
It's getting extreme here too. People are attacking churches more and more. What's funny is the church'es stance isn't even that strongly put in the West, but they attack us anyway.
Sheesh.
Islam is actually harsher on homosexuality than Christian is, but I never hear of the LGBTQ community attacking mosques…you know, because Muslims actually might fight back…at least, I assume that's the reason.
Yeah, so brave. Attack the people who won't retaliate. But that's always the way isn't it.
I'm not here to hate on gay people, I'm just trying to be honest about it all.
And it's not just gay people, it's all groups now.
I don't voice my opinions too loudly at my college because I'm pretty sure I'd lose my grades over it, so I mostly only discuss it out of class. And starting a fight in the middle of a lecture does seem rude.
But I don't cater to it either.
And it's all good to preach and teach about how we need to love ourselves and respect ourselves, and not be too harsh…
But when is it time to talk about going against the flow? When do we talk about what no one wants to hear?
Cause I can tell you, the problem with our culture isn't really all the Pride stuff, that's just a symptom.
It's how prideful we are in our personal lives, self seeking, comfort seeking.
We do give lipservice to this in church, but we don't actually enforce it. We don't ask people to do more than they feel like doing. We don't reward people for being strong in their convictions. Instead we think they are too worked up.
Even I think that.
Of course, it is true sometimes. But I've gotten reprimanded for protesting that a Youth Leader played songs that talked about sex and making out with the same gender on the way home from a mission trip…yeah….
Am I really the problem in this scenario?
Her excuse? "This is what those kids listen to."
My thoughts? "This is what you listen to. What's your point? It was still wrong."
I can't tell people what to listen to at home, but on a public trip? With the church?
That was yeas ago now, I don't think i would happen with our current youth leaders, but that it happened at all was boring, because I knew it wasn't just this one person, I've met so many people like his.
I've always gotten a rep for being more vigilant about this stuff, and I've had people tell me they were sorry for no having a better attitude about it, but they have never acted like my friends.
And, I'm not a super conservative person. I mean, I watch anime, I read fan fiction, and I listen to songs with cuss words in them…now.
And I don't like that part, but I decided that I'm not going to be able to avoid cuss words in life, and it doesn't make the whole song bad if the song is about a good thing, and they use saltier language. But I don't listen to songs about sex, drugs, and hooking up. I want the message to be good.
I won't throw out Evanescence because of a few swears, but I won't listen to "shape of you" just because it has no swearing, sine it's just about hooking up for a night. You get my point?
And I can't force that standard on anyone, but I do have it for a reason, and I don't have an issue telling people that.
This is not even the biggest problem, but my thought is that people would not give up anything they happen to like in the world, even if it was the right thing to do. God may tell me to stop listening to and reading and watching his fault I have prayed about it, and I am careful, though I do need to reevaluate somethings from time to time.
But I do think about it, I don't get the feeling other people often do, I've talked to a few who mentioned it, but don't mention every dropping something because of it.
I'm trying to be less judgmental than I used to be.
Like when it comes to smut, I believe it's wrong to read it, but I dont think someone is horrible if they are tempted to. I'm not immune to this stuff either, I have hormones, I'm not dead.
But I have to seriously think about what I want my idea of sex and love to be when I do get married. Do I want to think it's all about the body? Or do I want it to be about what's inside, the soul, the mind, the heart?
And I'll admit, sex can be more than just a physical experience, the Bible is clear about that, but I think smut (porn, you now) kind of makes that worse, not better. People with a porn addiction usually admit that real life sex gets less satisfying if you've fed yourself this fake image of it.
Porn and smut are all about making something so flawless it's no longer real.
And in real life, emotional moment can be awkward even at their most heartfelt, people are damaged, and that gets in the way.
And our bodies are not flawless, even a model has blemishes somewhere.
And we have hygiene and weight issues at different times, or we can get sick. Women have periods, you get my drift? No one is sexy all the time.
If you grow up expecting that, then you aren't going to be disappointed by sex, because you'll expect it to be like everything else in life, a thing you do that improve with time, but is not perfect.
But if you grow with the porn version of this, you think sex is somehow unlike other human experiences, it can be flawless.
In the end it sets you up for less, not more pleasure. And that is one reason the Church has never endorsed it.
People think the church discourages sex, and while some churches do, the faith itself doesn't.
In fact, it encourages it. A lot. Sex with responsibility.
And on that note, I don't see how recreational sex is a great foundation for a really mature relationship. You treat sex cavalierly, and it's the only thing that makes marriage different from other relationships. So what make it special to be married then? Might as well just be friends with benefits.
And that about all marriage amounts to now with a lot of couples. I think they are puzzled as to why it's so unfulfilling.
I'm not saying it never woks out, some people just know how to make it work, but the thing is, marriage used to be something people were expected to figure out, whether it came naturally to them or not, and not it's seen as a matter of finding the right match to perfectly balance you out.
I think you should date with that in mind, but if you end up marrying someone who doesn't suit you perfectly, that' s no reason to throw it out. If you're not married to a psycho or a pig, you can probably find a way to work stuff out. People just don't want to be inconvenienced.
And I say that because I've had the same experience in friendship. People cannot handle the smallest bit of friction and they bail as soon as conflict happens. I've had that happen to me so many times. Because, I'm replaceable, in a world of shallow friendships, and online friendships, if someone annoys you or disagrees with you, why not just dump them?
And if I'm not replaceable, you would never know, because you didn't get that close to me.
I get it though, I've felt the pain for being ditched so many times because I don't view people that way, and it stings to lose them. I'm working on being okay with that.
But therapy wasn't the most helpful here because the attitude in therapy is that people are not worth your time if they piss you off.
And that's kind of a shallow way to look at it.
Someone may piss me off because I have a problem, not them. Or we both do.
Maybe people are worth keeping around.
But you won't hear that idea anymore in mainstream culture.
It's not wonder we're all dying of loneliness, we're okay with supporting people as long as they are needy, lost lambs, with a victim mentality.
But if someone has a really different perspective, and is just hard to deal with, ditch them.
Perhaps I am annoyed because it doesn't end well for me, and okay, that's a fair point.
But I also don't shut people out of my life just for disagreeing with me, so….
The double standard annoys me, if I was to do that as a Christian I'd be judgmental. But if they are just not "comfortable" round me, that's their right, they don't need to get over it.
I have gotten more attention from people when I was upset in front of them, and treated more nicely, than when I'm just my regular, more confident self.
I don't mind if they comfort me, I just wonder why it goes away after that. I kind of learned the hard way that sympathy doesn't equal a real bond.
(Something Naruto really needed to learn in Shippunden.)
This is why I think we really have too much attention on ourselves now.
We are narcissistic.
I can be too, but I am aware of it and trying to get better. The point is, the culture encourages me to be self centered, and often the church does too.
We have to be aware of these influences, if we're going to be better, and set apart.
Or we'll be like ships on the ocean, "infants tossed to and fro by every wind of doctrine." (Ephesians 4:14)
Doctrine could just mean any popular teaching now.
I think a good question to ask ourselves right now is: How far am I wiling to go to have self-actualization (or whatever you call it)
Am I?…
Willing to sacrifice the happiness of other people?
Willing to cut people out of my life who do not agree with my plan and decision making
Willing to promote it with violence, anger, and verbal attacks?
Willing to make others suffer if it gets me what I "need"
Willing to enforce laws about these things.
Willing to teach others to do the same, and support them even if their lifestyle is no good in other ways.
Willing to listen only to people who support me in this, and never fact check what they are saying.
If you answered yes to any of the above about anything, religion, race, gender, sexual orientation, ethnic background, etc.
Then you are elevating that thing not only to your primary focus, (and that thing is yourself, in some form or another)
Also going to an extremist extent that many Believers would not even go to. I question sources within my religion, and I don't condone violence done in the name of Jesus. My faith has checks and balances.
But the faith of Self Identity has no checks and balances, because you (Or I) are/am the final word on everything.
But if we all are, then none of us are, you see how that works?
Anyway, most people won't admit that they are worshiping themselves?
How can I be a narcissist? I'm too smart for that. I'm too self aware. All my complaints are valid, all my actions are justified, all I want is reasonable, all I am is perfect. So I can not be a narcissistic.
And the scary thing is that sound like the lyrics to a popular song or a TED Talk.
Ugh.
Well, anyway, the first step is admitting you have a problem. literally. To stop being a narcissist, you have t admit you're a narcissist, that's when you begin to stop being one.
That said, I think I'll end this for now. more posts coming soon.
Until next time, stay honest–Natasha
Make a one-time donation
Make a monthly donation
Make a yearly donation
Choose an amount
Or enter a custom amount
$
---
Your contribution is appreciated.
Your contribution is appreciated.
Your contribution is appreciated.
Donate
Donate monthly
Donate yearly
Diving into more CeCe (or morallygrayismyfavoritecolor) inspired analysis of the show and concept of MHA.
Actually, I have to thank a lot of of UA tik tok people for bringing up excellent points in their satire, and compliment them, it's not a venue I'd normally look for profundity in.
I could probably have made this into a therapy post of Aizawa, but as it extends to so many more characters, as well as anime in general, I think that'd be limiting. So, let's go.
We've probably all heard, if we live in an English speaking country, the proverb "Honesty is the Best Policy"
I am sure there are variations of it in pretty much every culture too. Here's a handful of them I found:
"Honesty is the first chapter in the book of wisdom." –Thomas Jefferson
"Every lie is two lies, the lie we tell others and the lie we tell ourselves to justify it." —Robert Brault 
"Integrity is telling myself the truth. And honesty is telling the truth to other people."
― Spencer Johnson
"Honesty is the best policy.If I lose mine honor, I lose myself."
—William Shakespeare
"Honesty is more than not lying. It is truth telling, truth speaking, truth living, and truth loving."
― James E Faust
"No legacy is so rich as honesty." –William Shakespeare, All's Well That Ends Well
"It takes strength and courage to admit the truth." 
― Rick Riordan, The Red Pyramid
"When you tell a lie, you steal someone's right to the truth."
–Khaled Hosseini, The Kite Runner
I like that last one especially. I believe people are born with certain rights, not just life, liberity, and happiness, but also the right to know the truth.
So, I guess I could frame this as a debate between yours truly, and the UA staff (as well as other teachers) about whether the continued practice of lying to students, or at the very least concealing part of the truth, is truly a wise idea.
Even though I will be using fictional examples, thousands of parents, teachers, and leader regularly lie to their kids and followers in real life, and there are even whole books you can find that justify this approach, I believe Machiavelli even talks about it, so nothing I bring up is not going to have its parallel in real life, in fact, I bet some of you reading have been lied to quite a lot by authority figures.
My personal experience is, I've been lied to by both my parents, though lying was always strictly punished in our house as one of the most serious offenses, my dad has lied about me, and they both have gone back on promises they claimed to have forgotten or else decided to ignore. It's not quite the same as UA's approach, but it is dishonestly of a severe nature.
There, now that I've justified writing yet another post about MHA, let's do this:
Starting with my premise that people are born with the right to the truth, let's put that up against the premise assumed by UA and every other teacher (the ones on Naruto are full of examples of this) that truth is often too dangerous to be entrusted to students.
Is there any basis for either premise?
I'll start with the opposition to my point:
There are times when truth is dangerous, it can't be denied. If we make total honesty at all times our rule, we'll compromise every war in history, several covert ops, and many brave people who've ever protected information under torture or duress.
There's an Aesop's fable that comes to mind here, The Fox and the Woodcutter.
"A Fox having been hunted hard, and run a long chase, saw a Countryman at work in a wood, and begged him to help him to some hiding-place. The man said he might go into his cottage, which was close by. He was no sooner in, than the Huntsmen came up. "Have you seen a Fox pass this way?" said they. The Countryman said "No," but pointed at the same time towards the place where the Fox lay. The Huntsmen did not take the hint, however, and made off again at full speed. The Fox, who had seen all that took place through a chink in the wall, thereupon came out, and was walking away without a word. "Why, how now?" said the man; "haven't you the manners to thank your host before you go?" "Yes, yes," said the Fox; "if you had been as honest with your finger as you were with your tongue, I shouldn't have gone without saying good-bye.
I used to not get this story at all, how is it honest to lie? But later I understood that loyalty is also a kind of honesty, and sometimes must trump telling the truth to someone's enemy.
There is a philopshy that says that you can forfeit your basc rights by doing evil, so your enemy can forfeit his right to the truth, by being your enemy. Trying to kill someone who has not harmed you, for examople, forfeits yoru right to their honesty.
The Bible does not openly endorse lying in this case, but there are a few times, when David is running away from King Saul, and Rahab is hiding the spies, where lying is sued to protect God's chosen people, who are alos innocent, and it is not condemned, at least.
I suppose God prefers total honesty, but will not always pusih lying to save someone's life, which is about theo nly time I think it is accepatbe.
There's another side to it, I read in "The Hiding Place" that Corrie Ten Boom's sister told the truth about a jew she was hiding, getting her arrested, but her sister was confident God would honor her honesty, the jew later was rescued and gotten to safety. Corrie is amazed by her sister's faith, and it's being justified.
Corrie herself lied while doing underground work, and felt it was all right. God clearly honored her work for His people.
So, my answer is: listen to your own conscience, at times the reason you do something, and whether you have faith in God either to lie or to be honest, is more important.
But in cases where lying is just covering up stuff you'd prefer people not know, but it's not morally wrong to tell them, you have a very different story.
I might not quibble with UA not disclosing that they suspect a traitor to the students, since if one of the students is the traitor, that could be dangerous to do, and if the students turn on each other, that is also dangerous.
I will give due credit to Aizawa for being honest during the camp attack, since it saved the kids' lives, and kind of reminds me of what Mrs. Incredible tells her kids in "The Incredibles".
But what about in regular training when Aizawa uses his signature "rational deception" or "logical ruse" depending on whether you watch sub or dub (not sure why they changed it, actually, what's the difference?)
Aizawa says he will expel them, or keep them out of camp, etc, if they don't accomplish certain things. It often seems like he uses "rational deception" as a cover for changing his mind. I guess changing your mind as a teacher must be frowned upon in Japan or something, since I've never seen it happen.
The logic behind all this is that the students (or people in general) will perform better if they think the stakes are higher, and so keeping them in a perpetual state of thinking that is the most effective way to train them.
Some people go along with this way of thinking, and will defend it on the gournds that "it's more realistic that way."
However, one might ask if that is really true.
Training someone to be in constant fear of failure and dire conseuences does not actually simulate real life very well.
There are some things you can't mess up in life, surgery, taxes, moral choices, etc. But there are other things like forgetting to lock your car, or tripping, or saying something dumb, that are going to happen, no matter how smart you are.
I'm a pretty intelligent person, and I tried to schedule an interview for during my class time two days ago, so I would know, even I can do dumb crap sometimes.
And most of the time, the absolute worst thing isn't going to happen, you aren't going to be disgraced forever for a mistake.
There are people who will make you feel like that, Miranda Priestly from "The Devil Wears Prada" is an example of that kind of person who messes with your head, but a healthy person would know to dismiss that as unfair.
What you are far more likely to get, by constantly putting students in fear of terrible consequences, is people who cannot let stuff go, cannot laugh off any situation to de-stress from it, and cannot be lenient with others who make mistakes. People who will always try hard, but will probably make mistakes because they are so desperate to win that they forego commonsense.
Which is exactly what Class 1-A has become like, ironically.
There are some short term benefits from the methodically that might make it look like a good idea, and I should be fair and talk about those:
So, as Aizawa points out, the class is ready for challenges. They learn not to hesitate, though he admits that's from being attacked by villains, not from his teaching.
What they learn form the logical ruse stuff is never to take any teaching experience at face value, there will always be a twist.
However, I'd argue they are not anymore prepared for the future by this approach.
How exactly does knowing you could be deceived at any time prepare you to meet expectations? If expectations are never what you are told, does that mean that you know how to meet them? How the heck would you know that?
It's like, being lied to constantly doesn't give you the ability to discern the truth. In fact, it might just teach you to mistrust it when you actually hear it (as in the Webtoon I wrote about the other month, Exploring the importance of truth with the Purple Hyacinth).
Also, how do lies prepare you for the real world?
Isn't it imperative to know the facts? To know what is real out there?
The students clearly have trust issues. They ignore their teachers constantly, and while they get scolded, it doesn't seem to leave a lasting impression, even on Momo, the most scholarly one. Of course, that is because they never really know what's going on, or what is true.
What if the hardest thing to believe, in real life, is that there is no twist? No fourth act reversal, no anime backstory trigger to defeat the villain or inspire the hero, what if this is just the way it is.
It hits home for me to think about that.
For years living in abuse (which bears many similarities to the teaching style of anime, even the better ones), I was convinced there was a twist. There was something I could do to make it better, to fix it.
Over time I learned what every anime good person learns, not to step out of line or make waves, just be as invisible as possible.
My father gave up on love a long time ago, as he told me, really. But I didn't know it wasn't my fault, I thought if I was a different kind of person, it would be okay. If I was like my sisters.
Turns out the very obstinacy I have been born with and unable to get rid of (I don't know a way to get rid of obstinacy, really, because to break any habit, you have to be obstinate, kind of an exercise in futility) ended up being the salvation of us all from the situation itself. I carried my point. My dad told me I had won. He thought that would bother me, I just said "okay."
And then he said "F— you" that's a direct quote.
That hurt a lot, but I felt less bad than you might think, because somehow, I knew this was how it had to be.
In anime, and Japan, I'm guessing as a whole, they rank students. What this means is that there is no tie for first, there is no equality, it is always a hierarchy. I can't say for sure there are never exceptions to this, but there have been none on any show I've seen except MHA, and that was tie for third place in a sports festival where there was apparently no procedure to break the tie (or it wasn't implemented because of a family situation).
Ranking sets it up so that someone always has to be at the very bottom, and at the very top, and everyone else can be judged by where they fall in between.
In MHA, Momo is always academically first, though Bakugo is first in physical fitness, while Kaminari is always last academically, and the last in physical stuff wavers from season to season, but we aren't updated on it.
The thing is, UA is a top school, so for Kaminari to get in at all, he must have done well in at least some subjects academically, following the internal logic of the show. Meaning, he's probably ahead of many students in other schools. He fails exams, but the kid has a crap ton more on his plate than the average high school student, since he has to to do hero training for hours, cutting into his study time.
Though he's not the smartest, watching him in training, he's not an idiot. He can handle most situations just fine.
To top this off, he also has a side effect to his quirk that deadens his intelligence, and it's uncertain if it affects him long term (if so, he shouldn't be using it).
I'm not writing a defense of Kaminari here, I'm merely pointing out the factors around him, and he's at the bottom, but on what scale?
A 6 ft tall person is short compared to a giant, after all. An average person is tall compared to a midget.
The facts are, Kaminari may actually be fine, but the hierarchy will always keep him at the bottom as long as he struggles more with the pressures of hero work.
Also, I might point out that intelligence is not measured by academic achievement. Someone can be quite perceptive who isn't good at school. You can be a bad student and still a brilliant inventor, or strategist (look it up someone time, people didn't think Einstein was smart.)
So, you put a kid in an environment of constant comparison where not everyone can always win, and what do you get?
By the way, I don't support "everyone's a winner" by any means, if someone isn't talented enough or hard working enough, than fine, they should do something else.
But I do support the idea that everyone can win at something and has a gift, and when it comes to such an arbitrary thing as "heroes" how can you say academic prowess is a reliable measure of it?
What I mean is, if you expelled someone for failing at their grades, from a hero school, how exactly is that fair? What does that have to do with being a hero. Expelling them for cheating, now, would make sense.
Or expelling them for being a pervert and harassing girls… but, get real, consequences for disrespecting women, on an anime? Or men, for that matter? (Yes, men get sexually harassed on anime too, I've seen it, it's played off as a joke even more often than for women.)
I would almost have to conclude that the whole system of schooling itself is actually the Rational Deception. These expectations and failures that have no bearing on the real world aspects of heroism.
I don't hate anime, obviously, or expect it to be 100% realistic, but my point is, even on MHA, these things are not left out of canon, and it's admitted not everything about the school is fair… however, so far, nothing seems to be done to change that, and if I were the parents on this show, I'd be concerned about letting my students live on Campus and be under the school's exclusive control. But I guess, as an American, I am for less government control over education to begin with.
Of course the attitude of anime is always "try harder".
See, it's okay to lie to students, if it makes them "try harder"
It's okay to terrify them, if it makes them "Try harder"
It's okay to over work them more than any doctor would approve, against repeated warnings by Recovery Girl, if it's so they will "try harder".
And the result?
I mean, let's look at the Pros.
Aizawa sleeps more than he really should, and seems tired and out of it expect when he gets mad or the kids are in dangers. It seems, either he is depressed, or the effects of the rigorous training for years to keep his body fit enough to be a pro has taken its toll and he can't function without extra rest.
All Might repeatedly overuses his quirk against everyone else's advice so that he will stay No#1 Hero, until he uses it all up. he might have kept working for another year or two, had he showed restraint, and been able to protect Deku longer.
Endeavor is never satisfied with his success and feels a constant need to compare himself to All Might and push for the top, even while it destroys his family life. We later get hints Endeavor is not wholly without regret that he did this, but he is still far too obsessed with being the best Hero to really realize his mistake was making that his goal from the beginning.
I suppose the idea I am really up against here is the whole Eastern idea that power and strength will justify any means to get them.
Well, I doubt I can dismantle that in one blog post, I'm sure I will revisit it, but, I can touch on it.
Many people in the West, that is, Europe and America and Canada, may not realize how counter-intuitive our ides of strength are. That, to this day, not everyone has what we consider the "civilized" view that power should not be our main goal in life.
I've come to understand that power-hunger is not always just about its thrills, often, it's because people fear for their family and friends and think power is the best way to protect them. Or they want to prove they can be something. It appeals to people who often feel powerless to change naything.
I'm lucky to live in a country where I can have a voice, though it's becoming more dangerous to, it's not illegal yet. There's still many paths to change I can pursue if I wish. I have always been prepared for the idea that that may change for me, soon enough, and I am resolved not to be intimidated when it does, at least not enough not to keep doing things.
But, I have all the benefit of having been taught growing up that I have a Divine Right to pursue what I believe is Good, regardless of what the rest of the world says. America's philosophy is that if even the Government is standing in you way, you as an individual have the right to oppose it, from God, even if you have no right under the law of the land. AS our Declaration says the right to "Life, Liberty, and the Pursuit of Happiness." I will never be ashamed to be part of a country with people like that in it, even if I am ashamed of what our media does to make fools out of us.
And that, I realize now more than ever, is not a common mindset. Quite possibly, one someone from the other end of the world may not have even heard before.
America has the true underdog story, we started out as small, ragtatg farmers, and business men, winning a war agisnt trained soldiers. But it wasn't for power, it was for our rights. Our idealogy is that Right makes Might. Not the other way around.
Which, is, of course, a Christian idealogy too.
I believe that growing up in the protection of a strong force, while you learn what you believe, prepares you for venturing out where you will meet people who will kill you for believing that, or else reject you.
I don't buy the idea that you can mistreat and traumatize people into been prepared for the real world. It's more likely to make them unable to accept any goodness in the world that might steel them against its evils.
For the UA kids, and others like them, it makes sens that their greatest source of strength is each other, the people bearing it with them. When all else fails, mankind tends to find solace in brotherhood. Our last comfort against evil oppressors or injustice is that we are not alone in how we feel, and we don't have to eat it alone.
Anime is wright to say loneliness is the worst suffering, even after mistreatment and trauma, it's going through it alone that is the worst. But, it can't be denied that a culture that encouraged mistreatment makes it far harder to not be isolated. It can be difficult to stay alive to the hope.
I remember for years of living at home with few to no friends, and moving every five years, so that I lost friends after I finally made them, or lost at least my proximity to them, I always wished for more. I started to feel, though, that it would never happen. And people moved away form me to, and didn't keep in touch. It's been a realization over time for me that I have to choose to keep hoping, the Bible says "Hope does not disappoint".
Staying open to change is the biggest part of getting it, I think.
I suppose this has nothing to do with UA, or does it?
I mean, you can take the passive attitude that the characters often do, that all this is not going anywhere and they'd better just deal with it… or there's there more interesting attitude of the fans who make loving critiques of it that, it really could change, it would just take a handful of people, having the guts to do it.
As long as you are inspired not to be passive, its not going to waste.
I will keep defending the importance of truth, as well as justice, however I can.
Until next time–Natasha.
Make a one-time donation
Make a monthly donation
Make a yearly donation
Choose an amount
Or enter a custom amount
$
---
Your contribution is appreciated.
Your contribution is appreciated.
Your contribution is appreciated.
Donate
Donate monthly
Donate yearly
I have had this idea in my queue for almost  a year, and I never got around to finishing it, figured it was time to remedy that.
Story Time:
I had a conversation recently too that seemed to go along with the topic (of course I'll simplify it in the recounting.)
We were having "philosophy class" (as I jokingly call it) with mes cousines  (French plural form of "cousin" if you don't know), and we began plying my 13 year old relative with some questions about moral compasses, and worldview.
I introduced the Kohberg 6 levels of Moral Development to him. You can Google that, I got the idea from Teach Like Your Hair's on Fire" and have found them very useful for examining people's character, real and fictional.
I don't want to get in trouble

I want a reward

I want to please someone

I follow the rules

I am considerate of other people

I have a personal moral code and I stick to it
Well, finding his level to be from 1-3, in his opinion, maybe also 4, we asked him why. Upon more delving into worldview, we pointed out that though level 6 is the goal, according to the author of said book (Rafe Esquith), level 6 is only good if you know your moral code is good. Suppose you were Hitler, or Stalin, people with their own code… and it was of the devil. 
Well, that's a difficult question for a 13 year old, though, I will say, one I would have definitively been tackling at that age, I'm special. But he considered it and said that "We can't really know we're right. Anyone could be right or wrong."
My sisters and I exchanged looks.
"So, pluralism," I said. "Or, Post-Modernism, moral relativity. You believe that there is no right or wrong answer." 
"Yes, " he said "anyone could be right, and it's just the majority's opinion that they are wrong."
"What about Hitler, don't most people feel that Hitler was wrong?" We pointed out.
After some discussion, he declare "Hitler could have been right. If that majority went with him at that time." The rest of his argument basically constituted that society determines our moral compass because we don't go against it, but since he admits that majority rule is really no guideline, he refuses to pick a single world view that is right.
The news that he, in fact, already has a worldview, Pluralism, seemed to come as a bit of surprise to him. Especially when I asked "Where did you hear that?"
"Nowhere" he said.
I said "But you must have got the idea of pluralism form somewhere, someone must have said it." 
(Naturally, I was thinking of a previous debate I had with his mother while he was in the room that included the flaws of pluralism among other things, the kid had to remember that, I asked him later what he thought, his answer back then was "I don't know.")
Finally, he seemed to leave it at "I don't know. I just thought of it." 
I informed him that his view was held by quite a lot of people nowadays, though it didn't used to be popular. Then I explained at some point that I wouldn't have his same difficulty with answering our questions about how he knew right from wrong, because I didn't believe in majority rule, or that people decide that answer. I'm not sure what he thought of all that in the end.
But when I looked at this old post idea, I saw a similarity:
About a year ago now, my history class was covering Ghandi for about a- week.
No denying he was a great man.  I studied him back in my homeschool co-OP days. But even back then I wondered why we were studying this philosophy as well as Christianity, theism, communism, etc. Without a real point, it seemed, except to compare them.
In this history class we do the same thing, with far less direction than before, not really discussing what was right or wrong.
I didn't know this before, but apparently Ghandi saw it as fine for Hindus and Muslims to share their faith as both being seeking the same God.
So… yeah…
I remember years ago now, I mentioned that creepy movie "Life of Pi" in a post (I could not find the post for the life of me…) Anyway, the guy in the movie is Muslim, Christian, and Hindu, and claims he gets different things from each religion.
It's been said that to be completely open minded is to also be empty headed.
"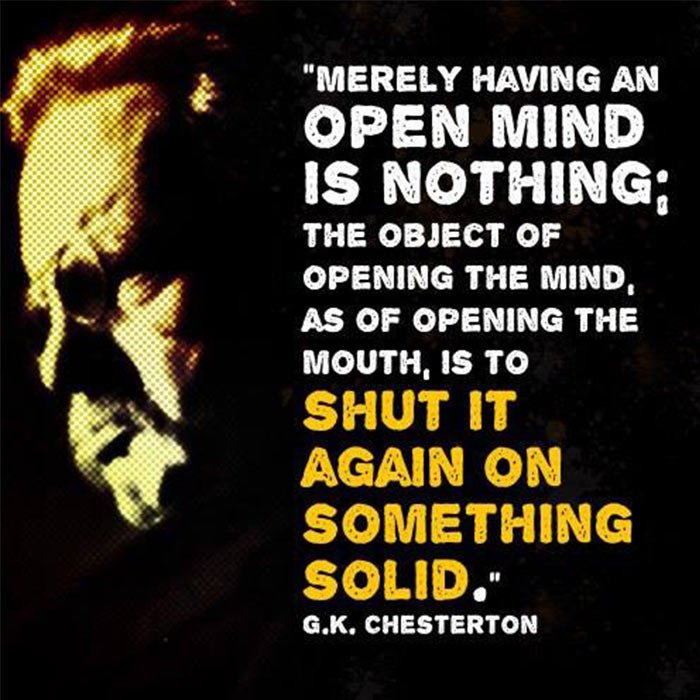 I hear more and more this idea, people who don't wish to condemn religion entirely decide to just say that you can get something good out of all of them. This is the wisdom of the world.
.
To me, among other objections, this has always been a statement of gross ignorance of what religion is, and what some of them teach. If you;re going down that road, you can call a cult a religion, and justify some of their thinking. This is the wisdom of the world.
If anything, diving deep into other cultures for studying purposes has convinced me that if there is an obvious problem on the surface, if you go deep down it only gets worse. It does affect the whole attitude of the culture and people.
Why are some cultures so passive in the face of oppression, and others so violent about enforcing their beliefs?…Is it not because that is what those beliefs lead to?
Of course, someone could say "Well, Christianity does not always lead to peace, so how are you any different?"
Fair enough, but I'm not saying that violence is wrong, or that passivity is wrong. The Bible allows for both approaches in their proper time, Ecclesiastes 3 says "a time for war, and a time for peace."
It's a mistake to rule out any one approach completely, history will always provide you with counter examples, even if you don't care about religion. If I learned anything from my philosophy class, it's that someone can always find counter evidence, though we may not always decide it's valid.
But, I find this fad of accepting all religions disgusting for another reason:
It can sound good at first, it would create peace between people if we all stopped arguing about our beliefs right? It's our own truth, and if we respected that, no one would die over it.
Yes, Religious Exclusivity is the problem, if Muslims and Christians would just stop insisting that one of us had to be right, they'd stop killing us off…
(This is meant to be ironic, I'm not making light of either faith, but the implications that come with saying it could be solved that way)
Look, let me say it like this. I am a Christian, and I would never tell a Muslim to just be more open-minded. I would not blame them in the least for getting offended if I said that, I don't agree with terrorism, but I agree with their sentiment that you must do whatever God requires of you, in that way, they are far more similar to us than Hinduism is with it's nonviolent, detached way of looking at worldly things.
Of course, any extremist would be insulted if I compared us at all, but let's just say we are both willing to die for what we believe, they are just also willing to kill for it, and not in war, where it is an understood thing, but innocent people (I know not all Muslims are extremists, just like not all Christians are radicals, but we get compared to that, so it's the best example of what I'm talking about).
Like many Americans, I don't consider War, or Self Defense killing to be murder, or evil, but anything beyond that is not justifiable except as legal punishment.
This is what I mean by whatever God requires of you, it should be unpleasant to have to do these things, but it can be necessary.
If we take issue with the Muslim, or Christian, because we say they are too exclusive, we fail to understand what they really believe.
Some Christians, influenced by the culture, are now trying to be inclusive. They are welcoming the LGBTQ practice into their churches, they justify abortion, they teach things that contradict the Bible, not because they have decided that those things have just been misinterpreted, but because they think the Bible can be ignored, completely, since it's more important to just believe in Jesus and love other people.
That is an effort to make peace. But at what cost?
Jesus said "Do not think that I came to bring peace on earth. I have not come to bring peace but a sword." (Matthew 10:34)
Yet, Jesus brings "peace on Earth, and goodwill to men?"
It can be confusing, but certainly, Jesus brought anything but peace with his ministry, always stirring up trouble with the Pharisees.
 The biggest problem in the Christian Church, at least in the Western part, is the compromise with worldly ideas.
I run into it all the time. Other people my age who just can't understand why I'd bother arguing over beliefs. Often I find out people even at Youth Group have this idea.
The point is not that I like to argue (though I do) but that even when I'd rather not make more work for myself, I still feel I need to, not because I feel I will lose my faith, but because people need to hear.
And the question I finally want to get to, is why is it so important to have a Single Belief?
Isn't that old fashioned? Isn't it more progressive to try to include everyone? Wouldn't Jesus want us to do that?
Actually, no.
In fact, Jesus might have called it blasphemy to even suggest God had part in more than one religion. Paul says in 2 Corinthians 6: 15-16 "And what accord does Christ have with Belial? [a false god mentioned often in the old testament] Or what part has a believer with an unbeliever? And what agreement has the temple of God with idols. For you are the temple of the living God."
Jesus said "No one can serve two masters."
It could not be much clearer that it's against biblical doctrine to be inclusive about religion.
Now, the intellectual might ask me "Why? Why does your God have to be the Only God?"
The Bible tells us (and any christian with a living relationship with God would confirm it) that God is a jealous God, a consuming fire, and that we should not serve any other Gods but him.
Or before Him, as it's put in the older translation.
That's an important difference. If we serve any other god before God, eventually we will not serve God at all. Why? Because the Nature of God makes it impossible to serve Him the way He requires of us, and serve another god, if you stop serving God, you'll serve something else. You cannot do both.
Which is why I decry anyone who claims to believe Christianity as well as two or three other religions as a hypocrite who understand nothing about it.
It's, in fact, pleasing lie to the skeptics. It gives them such a smug feeling of rubbing it in the Christians faces, I see it on YouTube all the time.
"Just let us enjoy this…"
"It doesn't matter whether it's religious or not…"
"Let's all just get along…"
Newsflash: Human beings are not meant to "just get along"
And we never will, till Jesus comes back. Even then there will be rebels (see Revelation and Isaiah)
I am not sure why even we in the church are so obsessed with getting along. Jesus said we never would get along with the world. That it would hate us, as it hated Him.
It does make me mad, too, this compromise. It's not because I don't like to have my beliefs challenged, its because it's fraud.
I care about truth (hence the blog name) too much to want to see it water down and mixed with other stuff like some juice concentrate. Till it's of  no use to anyone.
And I would not consider myself a Real Believer, if I did not feel this was the only Way, Truth, and Life.
I would be more furious with someone trying to blend two incompatible religions, than one sticking to one I don't agree with it, but doing it with integrity.
The person who knows what devotion is, can change the object of it and not lose their character, the person who never understood devotion will be useless to anyone as anything, because they cannot really believe any more than they can commit.
The problem with how little the church is confronting this belief, at least in the mainstream, is that it knocks the spine out of new believers and old alike.
They are passive, they accept the world's way because they are never presented with an alternative.
And me, as someone who has always been fiery and passionate, have been told by my pastors and leaders that students just aren't ready for that.
It's a lot of poppycock, no one ever is ready. Can you be ready for God's power? It is something only He can give to people. Do I feel ready now to do anything He might tell me to do? No, but that has nothing to do with doing it.
We are told to be ready in season and out of season, but the church is often not teaching us that we have A Single Religion, that we must not be afraid to tell people that, that if we accept multiple faiths, we dishonor all of them.
It's like people think Christianity will somehow override the other beliefs and make the person okay, but nothing in the Bible or in history implies that is true. Everything tells us that once you let in a conflicting world view, it takes over until it's rooted out.
I think this old song by Green Day gets more of what we're going for here:
At risk of sounding nuts,  I could almost picture this song being from Christ to the church, I mean, the biblical allusions are there:
"She's a rebel, she's a saint, she's the salt of the earth and she's dangerous.
She's a rebel, vigilante, missing link on the brink of destruction.
… She's the symbol of resistance, and she's holding on my heart like a hand grenade.
Is she dreaming, what I'm thinking? Is she the mother of all bombs, about to detonate?
Is she trouble, like I'm trouble, make it a double twist of fate, or a melody that
She sings, the revolution, the dawning of our lives. She brings this liberation, that I just can't deny."
My pastor was preaching on just this subject this week, and I would encourage any Christain reading this to see it as a call to action. I don't know what all you can do, in your situation and life, but I know that my cousin is not the only kid who desperately needs to be taught about this, the whole world does. 
I think that's where I'll leave it.
 Although I literally added a bunch to this old post, it's still like 500 words shorter than my recent ones, go figure, until next time, stay honest–Natasha.
I now have options to donate if you wish to support my work so I can keep writing 👍👌
Make a one-time donation
Make a monthly donation
Make a yearly donation
Choose an amount
Or enter a custom amount
$
---
Your contribution is appreciated.
Your contribution is appreciated.
Your contribution is appreciated.
Donate
Donate monthly
Donate yearly