I'm back!
Sorry for the absence.
I do have a lot of subjects to write about right now.
I tend to avoid politics on this blog unless something catches my attention, but I'm always thinking about culture.
Something I've been thinking about it lately is how in Church, we often go with the flow. We address issues that the world thinks are important, but we neglect the ones they don't think about.
Not that it's wrong to address things the world thinks about, I think we have to, in a way.
But also, looking at The Gospels, I find it odd that Jesus didn't spend all that much time talking about what the world thought was important.
Under Roman Occupation, he didn't talk much about the Romans. He addressed it from time to time as people asked him, but His long sermons are not about that.
He didn't talk about te libeiton of the Jews from Romans, but from sin.
And looking around nowadays, I wonder if he'd be any different.
It's so easy to get distracted by what's gong on around us.
Things about race, gender, and nationality, it's all anyone wants to talk about now.
And people are demanding respect and taking pride in these things.
Even christians, too many Christians.
My church, which is one of the better ones I think, still has a little group of LGBT people who attend. I don't care if they attend, but their attitude about it makes me wonder if they come only because the church does not call out the world on that not being biblical.
I was talking to my cousin and his friend about the Bible's stance on homosexuality, and why it's consider wrong, just an open conversion, no hate, and explain it well,
And they didn't really disagree with my points, or that I don't like how kids are encouraged to vote on sexual topics they do not really understand yet.
But they admitted that they are afraid to express and negative views of it because the have friends or family who subscribes to it all, and are going to be livid if they disagree.
I acknowledged it's hard in this culture to think for yourself…it's always is hard in any culture to go against the flow.
But I told them as a Christian, I can' just ignore it. I can't blend in. It's not allowed.
And that's how I see it.
Sure, it'd be easier to walk around my liberal campus wearing some pro LGBTQ badge, and deck out my car and say that God loves gay people (which He does, but people use that phrase to mean something totally different, that God loves their lifestyle, and that is just no biblical), and play that game.
People claim it's so hard to support the community. Are you kidding me? It's so flipping easy. It's easier to do that than to have an original thought, that's for sure.
Instant approval, instant clicks, people commending you for sticking up for it. As well as BLM, and Feminism, and everything else.
Sheesh, to get approval just for saying words, whether you ever act on it or not, is so stupid.
"26 For this reason God gave them up to vile passions. For even their women exchanged the natural use for what is against nature. 27 Likewise also the men, leaving the natural use of the woman, burned in their lust for one another, men with men committing what is shameful, and receiving in themselves the penalty of their error which was due.
28 And even as they did not like to retain God in their knowledge, God gave them over to a debased mind, to do those things which are not fitting; 29 being filled with all unrighteousness, sexual immorality, wickedness, covetousness, maliciousness; full of envy, murder, strife, deceit, evil-mindedness; they are whisperers, 30 backbiters, haters of God, violent, proud, boasters, inventors of evil things, disobedient to parents, 31 undiscerning, untrustworthy, unloving, unforgiving, unmerciful; 32 who, knowing the righteous judgment of God, that those who practice such things are deserving of death, not only do the same but also approve of those who practice them." (Romans 1)
I find it disgusting to cater to this. I'd like to get the clicks, view, and likes that the people who do this get, but I'm not willing to bend myself in order to get it. There's more important things than likes out there, people.
Someday no doubt that's going to get me cancelled if I'm every popular enough for anyone to care what I think…but oh well, they cancelled all the Apostles too…to the extreme.
It's getting extreme here too. People are attacking churches more and more. What's funny is the church'es stance isn't even that strongly put in the West, but they attack us anyway.
Sheesh.
Islam is actually harsher on homosexuality than Christian is, but I never hear of the LGBTQ community attacking mosques…you know, because Muslims actually might fight back…at least, I assume that's the reason.
Yeah, so brave. Attack the people who won't retaliate. But that's always the way isn't it.
I'm not here to hate on gay people, I'm just trying to be honest about it all.
And it's not just gay people, it's all groups now.
I don't voice my opinions too loudly at my college because I'm pretty sure I'd lose my grades over it, so I mostly only discuss it out of class. And starting a fight in the middle of a lecture does seem rude.
But I don't cater to it either.
And it's all good to preach and teach about how we need to love ourselves and respect ourselves, and not be too harsh…
But when is it time to talk about going against the flow? When do we talk about what no one wants to hear?
Cause I can tell you, the problem with our culture isn't really all the Pride stuff, that's just a symptom.
It's how prideful we are in our personal lives, self seeking, comfort seeking.
We do give lipservice to this in church, but we don't actually enforce it. We don't ask people to do more than they feel like doing. We don't reward people for being strong in their convictions. Instead we think they are too worked up.
Even I think that.
Of course, it is true sometimes. But I've gotten reprimanded for protesting that a Youth Leader played songs that talked about sex and making out with the same gender on the way home from a mission trip…yeah….
Am I really the problem in this scenario?
Her excuse? "This is what those kids listen to."
My thoughts? "This is what you listen to. What's your point? It was still wrong."
I can't tell people what to listen to at home, but on a public trip? With the church?
That was yeas ago now, I don't think i would happen with our current youth leaders, but that it happened at all was boring, because I knew it wasn't just this one person, I've met so many people like his.
I've always gotten a rep for being more vigilant about this stuff, and I've had people tell me they were sorry for no having a better attitude about it, but they have never acted like my friends.
And, I'm not a super conservative person. I mean, I watch anime, I read fan fiction, and I listen to songs with cuss words in them…now.
And I don't like that part, but I decided that I'm not going to be able to avoid cuss words in life, and it doesn't make the whole song bad if the song is about a good thing, and they use saltier language. But I don't listen to songs about sex, drugs, and hooking up. I want the message to be good.
I won't throw out Evanescence because of a few swears, but I won't listen to "shape of you" just because it has no swearing, sine it's just about hooking up for a night. You get my point?
And I can't force that standard on anyone, but I do have it for a reason, and I don't have an issue telling people that.
This is not even the biggest problem, but my thought is that people would not give up anything they happen to like in the world, even if it was the right thing to do. God may tell me to stop listening to and reading and watching his fault I have prayed about it, and I am careful, though I do need to reevaluate somethings from time to time.
But I do think about it, I don't get the feeling other people often do, I've talked to a few who mentioned it, but don't mention every dropping something because of it.
I'm trying to be less judgmental than I used to be.
Like when it comes to smut, I believe it's wrong to read it, but I dont think someone is horrible if they are tempted to. I'm not immune to this stuff either, I have hormones, I'm not dead.
But I have to seriously think about what I want my idea of sex and love to be when I do get married. Do I want to think it's all about the body? Or do I want it to be about what's inside, the soul, the mind, the heart?
And I'll admit, sex can be more than just a physical experience, the Bible is clear about that, but I think smut (porn, you now) kind of makes that worse, not better. People with a porn addiction usually admit that real life sex gets less satisfying if you've fed yourself this fake image of it.
Porn and smut are all about making something so flawless it's no longer real.
And in real life, emotional moment can be awkward even at their most heartfelt, people are damaged, and that gets in the way.
And our bodies are not flawless, even a model has blemishes somewhere.
And we have hygiene and weight issues at different times, or we can get sick. Women have periods, you get my drift? No one is sexy all the time.
If you grow up expecting that, then you aren't going to be disappointed by sex, because you'll expect it to be like everything else in life, a thing you do that improve with time, but is not perfect.
But if you grow with the porn version of this, you think sex is somehow unlike other human experiences, it can be flawless.
In the end it sets you up for less, not more pleasure. And that is one reason the Church has never endorsed it.
People think the church discourages sex, and while some churches do, the faith itself doesn't.
In fact, it encourages it. A lot. Sex with responsibility.
And on that note, I don't see how recreational sex is a great foundation for a really mature relationship. You treat sex cavalierly, and it's the only thing that makes marriage different from other relationships. So what make it special to be married then? Might as well just be friends with benefits.
And that about all marriage amounts to now with a lot of couples. I think they are puzzled as to why it's so unfulfilling.
I'm not saying it never woks out, some people just know how to make it work, but the thing is, marriage used to be something people were expected to figure out, whether it came naturally to them or not, and not it's seen as a matter of finding the right match to perfectly balance you out.
I think you should date with that in mind, but if you end up marrying someone who doesn't suit you perfectly, that' s no reason to throw it out. If you're not married to a psycho or a pig, you can probably find a way to work stuff out. People just don't want to be inconvenienced.
And I say that because I've had the same experience in friendship. People cannot handle the smallest bit of friction and they bail as soon as conflict happens. I've had that happen to me so many times. Because, I'm replaceable, in a world of shallow friendships, and online friendships, if someone annoys you or disagrees with you, why not just dump them?
And if I'm not replaceable, you would never know, because you didn't get that close to me.
I get it though, I've felt the pain for being ditched so many times because I don't view people that way, and it stings to lose them. I'm working on being okay with that.
But therapy wasn't the most helpful here because the attitude in therapy is that people are not worth your time if they piss you off.
And that's kind of a shallow way to look at it.
Someone may piss me off because I have a problem, not them. Or we both do.
Maybe people are worth keeping around.
But you won't hear that idea anymore in mainstream culture.
It's not wonder we're all dying of loneliness, we're okay with supporting people as long as they are needy, lost lambs, with a victim mentality.
But if someone has a really different perspective, and is just hard to deal with, ditch them.
Perhaps I am annoyed because it doesn't end well for me, and okay, that's a fair point.
But I also don't shut people out of my life just for disagreeing with me, so….
The double standard annoys me, if I was to do that as a Christian I'd be judgmental. But if they are just not "comfortable" round me, that's their right, they don't need to get over it.
I have gotten more attention from people when I was upset in front of them, and treated more nicely, than when I'm just my regular, more confident self.
I don't mind if they comfort me, I just wonder why it goes away after that. I kind of learned the hard way that sympathy doesn't equal a real bond.
(Something Naruto really needed to learn in Shippunden.)
This is why I think we really have too much attention on ourselves now.
We are narcissistic.
I can be too, but I am aware of it and trying to get better. The point is, the culture encourages me to be self centered, and often the church does too.
We have to be aware of these influences, if we're going to be better, and set apart.
Or we'll be like ships on the ocean, "infants tossed to and fro by every wind of doctrine." (Ephesians 4:14)
Doctrine could just mean any popular teaching now.
I think a good question to ask ourselves right now is: How far am I wiling to go to have self-actualization (or whatever you call it)
Am I?…
Willing to sacrifice the happiness of other people?
Willing to cut people out of my life who do not agree with my plan and decision making
Willing to promote it with violence, anger, and verbal attacks?
Willing to make others suffer if it gets me what I "need"
Willing to enforce laws about these things.
Willing to teach others to do the same, and support them even if their lifestyle is no good in other ways.
Willing to listen only to people who support me in this, and never fact check what they are saying.
If you answered yes to any of the above about anything, religion, race, gender, sexual orientation, ethnic background, etc.
Then you are elevating that thing not only to your primary focus, (and that thing is yourself, in some form or another)
Also going to an extremist extent that many Believers would not even go to. I question sources within my religion, and I don't condone violence done in the name of Jesus. My faith has checks and balances.
But the faith of Self Identity has no checks and balances, because you (Or I) are/am the final word on everything.
But if we all are, then none of us are, you see how that works?
Anyway, most people won't admit that they are worshiping themselves?
How can I be a narcissist? I'm too smart for that. I'm too self aware. All my complaints are valid, all my actions are justified, all I want is reasonable, all I am is perfect. So I can not be a narcissistic.
And the scary thing is that sound like the lyrics to a popular song or a TED Talk.
Ugh.
Well, anyway, the first step is admitting you have a problem. literally. To stop being a narcissist, you have t admit you're a narcissist, that's when you begin to stop being one.
That said, I think I'll end this for now. more posts coming soon.
Until next time, stay honest–Natasha
Make a one-time donation
Make a monthly donation
Make a yearly donation
Choose an amount
Or enter a custom amount
$
---
Your contribution is appreciated.
Your contribution is appreciated.
Your contribution is appreciated.
Donate
Donate monthly
Donate yearly
Hey fahm.
You know, I never talked like that before I liked Camie's character in mha, it's funny how you can change how you talk based on things like that.
Well, I think it's fun to have more of an accent anyway.
How's everyone doing? I know I haven't updated this blog a whole lot lately. I've been writing a lot on Wattpad.
But hey, I'm up to 2.3k views on one story, if y'all want to go check that out.
[ https://www.wattpad.com/user/worldwalkerdj ]
I've also not had a lot to blog about, other than getting a new kitten (who's doing great still btw, I wrote more about her here: New Kitten)
But an important milestone happened last month, it's officially been 2 years since my dad moved out.
WOOOOO!
I cannot believe it's been that long. Still feels like a few months ago he was here.
And I still can't believe it was mostly my efforts that made it happen, with some help from my siblings.
It's so weird. That's a part I rarely tell people who actually know me, I feel like it would shock them. People already don't get why I was happy about the whole thing.
In hindsight, I could have been more tactful about it, but I am an open book…
People have to get used to that about me, it's a shock at first.
To this day, we do still feel bad about it at times. My dad didn't hesitate to lay the guilt trip on thick when I did talk to him for the first time.
And it bothered me.
I still get dreams about it all too. They tend to make me doubt myself, my worth, my decisions. My sisters gets them too.
But the difference now is, he's not here. We can replay all his words in our heads, but he's not here to say them. At some point, either you embrace that or you don't, I think.
Something that bugged me a lot about it all too is this:
Does Christianity really work?
If my mom and dad really believe, how can they act the way they do? Why are they not kinder?
But recently, I've realized I could ask myself the same questions.
Christianity ought to make me happy all the time, if it's true. It's truly an amazing belief. Puts everything in the right place, mean that life has a meaning beyond what we can imagine.
I think the very reason it doesn't make me feel that way all the time is because humans cannot hold the whole truth in our heads for very long. You grow into it…
But really even a piece of Christianity is enough food for thought to last you your whole life, so the whole things is even harder.
Other religions usually just have piece of Christianity in them, and the make more of one thing than another. Then add their own stuff to it.
If we could fully realize it at all times, I think we would live completely differently always.
But our focus shifts from one element to another.
In my life, I've accepted that God highlights certain aspects of it for me when I need them. That I can't try to focus on it all at once, I grow in one thing at one time, and another thing at another time. And hat is the only way I think we really can live.
If that's not your life, you're probably not grown at all.
And why would I want to exclude certain parts of it anyway? I want the whole picture.
All the immature Christians I know tend to end up stuck on one thing, and they refuse to leave it, ever.
You've met the type no doubt, if you life in the West. They harp on about judgment, or holiness, or grace, till you're sick to death of it.
And you wonder "what about all the other elements of it?"
Yeah, being a well rounded Christian is kind of like being the avatar. You can't rely too much on one element, you need all of them together, or you're off balance.
God is a consuming fire, you have to know him as such–but he's also the living water, and you need to know Him as that.
And really, that's what make God interesting, isn't it? As well as people, if you really get to know them.
We spend too much time in our niches now. It used to be you had a friend you learned different stuff about that friend.
But now I can have online friends for each interest i my life, and never need to go beyond that, ever. And it's no wonder I feel like I don't really know any of them that well.
That said, I can't always know why some Christians don't live the way I want.
But there's two point to be made here.
Christians are never promised to be 100% perfect while on earth. We're told that will not happen, n fact–and we wouldn't' be able to relate to anyone else if it did.
It's entirely possible my idea of what everyone should live like is shallow and narrow minded. Do I know everything? No.
And those who criticize Christians for that reason are actually kind of arrogant. Like, you think you can judge us for still having issues? Do you have a better way of life? Are you doing so much better?
Christianity does not promise to fix all you problems overnight. It promises to save your soul.
What you do with that, is going to be a journey.
But whats the alternative?
I'm convinced that there is no way of life we can take as human that it will turn us into angels.
But Christianity is the only thing that will make anything close to it.
The idea is how close are we getting?
Christian re not always good peopel, but mor chirsitn are good people than people who have no God, and no faith. Or who have iath ina ahrshed God.
Not all charitiyes are chirsitn, but most of them are.
Not all world chagner have ben chirsitnst–but mst of the ones we still revere to this day were.
Not all really good books and sotreis are christiant, but many of the ones we still like after so many centureis were.
One has to look at the tendancies of man, not isioated indivuaile, sometiems.
While my dad was a jerk, and still is. I can't being to guess how much worse it would have been if he did not at atle thav eto rpetend to be Christiatn. If it spared me one bad moment out of two, then it was something.
And he at least taught me to trun to God, even if he did not practice it himself the way I think he shoudl ahve.
My dad, while the most destructive force in my life next to my own human nature, also ushered in a lot of moments of truth for me.
Do I like him? No.
Can I ignore that? No.
God brings good out of bad, that's what He does. He doesn't just keep all bad away from us.
I find that view of life escapist.
I know that people often see this explanation as a christian cliche, and bitter, angry people do not want to hear it anyway.
But I'm to the point where I think: Well, sure, it's cliche…but what else could you conclude based on the world around us?
God has to be good, I know, because if God was evil why would anything good still exist?
An Evil God would not bother giving us free will, would He?
You can't reconcile the presence of Good and Evil in the world without a good God giving his creations free will, it's just not possible.
If God was evil, we all literally wouldn't have a prayer. If God didn't care, then we would all be dead already from our own stupidly.
If God is Good, but does not force us to be, then we have our answer. Evil has consequences. To stop them is to render it meaningless to choose at all.
You can't give your kids keys to the car, and then put it on autopilot, and say that they drove it. It's just not how choice works. If they crash it, that was a a risk you took.
But it's more of a risk to not let a kid learn how to do things for themselves, is it not? If you cannot coddle them through life, what will they do?
And God could do that for us, but he seems more interesting having adults, or at least kids with some sense of self.
Every child understands the idea of choice, it's us older people who try to say we don't have one.
It's an old answer, but maybe let's old because it's true.
We should consider that, you know.
Some things are just true, so they are eternal.
I know that people who have been hurt do not want to hear that it had to happen.
And maybe it didn't, I'm not sure sin ever "had" to happen.
But it does.
We all do it.
I'm inclined now, at 22, to think it's a better use of my time to let God heal and teach me to live better, than to whine about how it all sucked.
Jesus suffered too, after all.
I still have lots of memories of self pity, but God willing, they are getting less.
And I do have some things I still need to work through, but I'm leaning also that it is not the most important thing in the world.
I guess, I'm saying, we can complain about our lives…or we can take the offer to have them made new.
But guess what, whether you take Gods' offer or not, you're life is still going to have bad things in it.
It's just a matter or whether you ever want there to be more to it than that.
That has always been what Christianity offers. Not an escape from the world, but from yourself, and your pain.
With that thought, I think I'll just end this here, this is short for me, but I think that's okay.
Until next time, stay honest–Natasha.
I recently joined the millions of other Christians in my country who have been watching the new series "the Chosen."
Some say it's the best show about Jesus to come out.
And I've made it through all the available episodes, and I've been enjoying it.
This wouldn't be a very interesting post if that was all I had to say though, and unfortunately, my impression of it is not all positive.
If you are new the blog and just clicked on this post out of curiosity then you may wonder why you should care what I think, though you're you're probably still curious, because don't we all like to read critical reviws of whatever's popular.
But I do have one claim to a relavent relavent opinion, I've been reading the Bible since I was a child, and have read the Gospels many times, which is the main source material for the show. I'm not a bible scholar officially, but I'm about as scholarly as laymen get.
And since I am the target audience for this show, a young woman who is always open to getting a btter undestnad of Jesus, I think my opinion ought to interest some people.
That out of the way, let's begin:
What I like
I don't need a lot of time for this part.
I love the sets and backdrops of this show, I can't figure out how a webseries has the budget for those sets and constumes. They're beautiful and very real feeling, maybe not dirty enough always, but I'm not one to complain about that.
A lot of beautiful locations too.
Also, the acting is good. It's not the best I've seen, but it's believable most of the time. The actors clearly enjoy their roles.
Jesus ins't a stiff, I like that. I mean, he's alive again for a reason, people. I've never been of the party that thinks Jesus doesn't have a sense of humor, or that God doens't. I have pets, I know God has a sense of Humor.
I do enjoy the miracles too… well, some of them. It's very cool to see that with better technology than we used to have to depict these things.
What I don't like
"Dislike" can be a strong word. Most of the things that I didn't like about the show were minor annoyances that I was williing to let go of.
Again,I'm not a stickler for presenting Jesus as "holier than thou" super serious, and a buzz kill. I never have liked that version of Jesus.
As for the internal conflict, one of the other main complaints about the plot, I mostly don't mind that either. We know from the Gospels that the disciples had clashes sometimes. They argued about who was the greatest.
If anything, they are a little too mature in this story because it's hard to picture these guys having such a stupid argument. I guess we all stumble.
But there are some things I don't feel right just glossing over as flaws in the show. Some because they are writing errors, and others because I am concerned they are going agaisnt scripture.
The smaller concern is the writing errors.
It's not the most important thing, but approaching the Gospel and taking the stories out of order and giving the characters motivations not specifically denoted in the Bible creates problems.
The first being, the timeline is totally messed up. John the Baptist has been in and out of imprisonment, and has no disciples following him at the current point in the story, and this is kind of a problem if they wish to accurately portray the real issues he and Jesus had in the Gospel. When his disciples came to ask Jeuss if he was the one o ne, or if they looked for another.
Jesus responded them "Tell John, the blind see, the deaf hear,"
I wonder if John really doubted, or if his disciples did and he sent them to Jesus just to see what he'd tell them. Haven't we all set up people to get a verbal set down at least once? No? Just me?
Even if John doubted, it was while he was in prison. Not before. this time line has become very confusing.
Also, I'm not sure that esus even met Mary MAdalgene befor ehe called teh 12. But, that's not something we can verifiy, so I'd let that one slide.
The real issue is being in seaons 2 and not having all 12 dispcile stoghet yet. A lot of JEsu misntiry hasn't evens tarted yet, because most o fi tihappend after he had the 12, and alarge other amoung of folower.
He sents out 70, if I reember right, to prepare the way for him. He hasn't collected even half that maount now. And taht wasn't that far into his 3 year misntiry.
they could decide to removed this, but since this is a very detailed vesrionf of the story, it would be odd to do so. Most depictiosn of JEsus only focus on his miracle, or hhis death. They odn't try to vocer all the in bewteeen.
And there's a godo reaosn for that.
The disciples themselves who wrote of his deeds said if they included all of them, the world couldn't hold the books.
IT's ahrd to picurre just how cosntnat jesus works must have been, for them tos ay that.
So, sadly, any depiction of him as he lived his dilay life, is never going to be able to fit in all that he did.
The problem this presents us is that, it is impossible for it to be true to Jesus's experiences under such limitations.
But I think that the show maybe be making the problem even worse by spending so much time on Jesus doing very little.
Case in point: Episdoe 5
This episode annoyed me, not because of them partying a did so Jesus that I don't believe in, but because they portrayed a side of him that wouldn't have existed unless they wrote it in.
When John and Jesus are talking about his ministry, John asks Jesus why he isn't doing more, why he doesn't call out the sins of the people more, the corruption at high levels.
And Jesus seems to ba little heistiant about answering, and cautioning John not to call out Herod's sin.
I'm sorry, Jesus? Our Jesus? The Jesus that preached against sin constantly? That Jesus? Is telling John not to do this?
Is Jesus confused?
I know that I would get called uptight for complaining about it. Because "oh Jesus was human, they're just showing him and John as human."
I guess "human" now means uncertain of what to do in life. But that's not what it used to mean.
What gulls me about this is that there is no biblical foundation for that scene whatsoever. And, the circumstances prompting it, John's questions, would not exist, has Jesus been doing as he actually did in scripture.
Jesus called out the sins of the pharisee very early on in his ministry (something I cannot even see their version of him doing so far). He called out the secret sins of the heart in one of his first recorded sermons, the sermon on the mount, Matthew 5-7.
What puzzles me is that the writer have knowingly rearranged what Jesus did, and now, are making excuses for it, with his character. As if John is being used to lampshade their own show by asking what the audience might be asking, like "uh, why are we not getting more than one miracle per episode, save for the one with Mary."
A good question. Jesus did miracles constantly, and he's barely done any, yet most of his disciples are gathered..?
Yeah, if I were John the Baptist, and had read the Gospel, I'd be wondering what was going on with this version of Jesus too.
See, it's actually bad writing to create problems, and then use characters to argue over those came problems, in an adaptation, because it would not have been there had you stayed true to the source materials. If you have to change the characters and actions so much to create conflict, you are doing something the author never did, and people don't always read the source material, and will blame you for doing it.
Like those awful changes they made in the Narnia movies that made no dang sense…
I have another problem with John questioning Jesus at all and actually telling him what to do.
John, the same John who says "whose sandels I am not worthy to untie?" Is going to tell Jesus he's dong it wrong.
John is the one who said "The lamb of God who takes away the sin of the world."
I won't say John never had doubts or questions, but it's one thing to wonder, it's another to go so far as to reprove Jesus. The one John believed was the son of God before anyone else did, even. An often overlooked fact.
Who said "He must increase, I must decrease." (John 3:30)
Oh, and yet another problem here.
By the time John got arrested by Herod, Jesus already had a huge minority. We know this because he had began baptizing people, (his disciples had, John 4:2 ), and some of John's were going over to Jesus. John said this was how it should be. That is was the natural order of things, basically.
Jesus had way more followers by that point. And John got arrested after that.
It would not have been when he still had less than 20. And hadn't started doing a lot of miracles yet.
So between the timeline being messed up, and deviating from scripture, we have a serious problem.
Now John saying that isn't going to make any sense, I doubt it will even happen, since he's going to get killed by Herod (spoiler to no one who's read the gospel.)
And that's a key thing about ministry that will not get to be included in this show.
They changed John from the Bible.
And you may say that it's not a big deal to change it. I'd counter that it's too much change for a historical figure. A good example would be if someone made a movie about Martin Luther King Jr. and portrayed him as being racist against Mexicans, or mistreating other black people under him. It's just not his character. Wouldn't that get a real rise out of people?
But we can't prove he wasn't like that…
We can't prove he was either.
And they changed Jesus, who never once doubted his own actions on record.
We attribute human weakness to Jesus because we know he was tempted like we are, but there is a reason He is not recorded at saying them.
Words have power. Jesus's had more power than anyone.
Whatever he sometimes felt and thought, he would not have voiced doubt in God, until that moment on the cross when it was part of completing his desolation.
Once you speak doubt, it take a much former hold on you. Even a psychologist would tell you that.
And, as a writer, I also know that using doubt in a story can be complicated. I actually stay away from it unless it serves a specific purpose.
Call me crazy but doubt doesn't make me relate to characters more, or like them. I want to be confident in what I'm doing. I hate doubt.
And I get annoyed when characters obsess over it. For crying out loud, if you're that unsure, I'm not sure you're the right person for the job. (No disrespect to Moses or Gideon, there's exceptions, in God, but He does tells us not to doubt. God treats doubt as an evil He sometimes has to get around, but mostly will just not tolerate.)
I find other elements of the show weird, like their portrayal of demons. Anyone who's actually witness deliverance ministry knows it's nothing like what they are showing. How it would be for Jesus, I don't know, but the whole "false name thing" has no scriptural foundation. Demons have names, but people possessed by them don't change their names. It's doubtful if they even remember them half the time.
Also, calling out someone's true name is not how you free them from a demon. It can be part of healing and other forms of ministry, but only Jesus casts out demons, and only His name is able to overcome them, not ours.
The Bible says God "gave him the name is above every name" for a reason.
That's not the biggest problem, it's just weird.
But the biggest problem is what I already mentioned. Going too far from scriptures.
I was watching the live chat for the episode, and someone said "This is like historical fiction for the Gospel."
Right. That's exaclty right.
Actually, it's more like fan fiction.
Historical fiction doesn't change how real life people acted, usually. It is set around someone who didn't actually live then, experience it. And while they may give real figures in history more personality, they don't change their actions, because that's not historical then.
Fan fictions, on the other hand, is where you change canon characters and how they act and what they feel and what their backstories are.
And now my question, a serous one, is: How is Historical Fan fiction about the Gospels actually helping us?"
I can't be the only one who wonders what the point of this show is.
The first season diverged less from "canon" if you will, but season 2 is taking some big creative leaps.
And why?
I believe strongly in the potency of the Gospels, as being God inspired for accuracy and power, and many people have been changed by reading them.
I don't believe nearly as much in the power of a "good example" to win souls.
We are called to be a "good example" of course, or we are hypocrites. And sometimes that's the only witness we can have.
But the primary commission of christian is to preach, heal, and free people. Jesus told us to do that.
And so, telling an accurate account of him is very important if we're going to go everywhere and preach about Him.
You see, I don't need "one interpretation" of Jesus. I need Jesus. I need Him as he was, what he really said, because I believe He said it for a reason. I believe there's power in his words that there is not in ordinary men.
Changing what He said, and how He said it, to me is a great affront to Jesus, because it is as if we think we can explain what He meant better than he can.
Paraphrase, sure. Use an analogy to help people, absolutely.
But base it off what he actually said.
And when you have Jesus portrayed by an actor, being in His time, in His place, then changing what he said is a very problematical. It's wrong, sometimes.
I noted it when he healed the man who was lame for so many years too. he didn't say the same things to Him.
I for one, don't think Jesus needs to really explain what He's going to do, He just does it. I think it takes away form the power of what He says if you add all these weird explanations He never gave on record of why He said it.
To Jesus, healing the man was a simple as telling him to get up and walk. He didn't have to say "I'm what you need" because He was what He needed. You don't have to tell someone that if it's obvious.
Please.
It sounds like I'm nitpicking, and that's because it's very hard to convey what I mean. It's something you almost have to know God already to know is true.
If you know Jesus, deeply, you know he is direct.
I make up reasons, I make up explanations, I make up a backstory for what He's telling me, I may be right, I may be wrong.
But He just tells me. Jesus isn't vague.
If I've learned one thing from reading Jesus and imitating Him when I write, it's that, when He is vague, He is actually being the most direct. It is only vague because we don't understand it.
If a scientist said to you E=MC squared, with no context, you might say "that was really vague and cryptic."
But to the scientist, that make perfect sense. It's actually a very exact answer to them. Because it's an equation. This is not room for interpreting.
When Jesus called out sin, and told us what it meant to be right now, I don't think He intends us to try to interpret it away.
Some things require context and research now that's it's been 2000 years, but it's important to remember, when they were spoken, that was not the case. I suspect it was crystal clear to them.
When Jesus was vague was with Parables, and those are not really that vague, just hard to grasp in fullness.
I just wonder, if anyone watching The Chosen and truly walking away with a better understanding of Jesus.
You see, The Chosen, is taking Jesus, and putting a modern spin on him. Changing his words, using our church cliches that no one really understands.
And that might be okay as a paraphrase, but it's not as a direct quote, if you catch my meaning.
And what good is watching a paraphrase? Paraphrase is useful only for a few moments to help you understand the original meaning better, if you go to a paraphrase as your source of truth, you lose something in the translation. If you've ever read a "no fear Shakespeare" paraphrase, you know what I mean (ugh.)
You see, someone who only watches the Chosen, as it is now, would be quite shocked with how Jesus is in the Bible.
He would seem cold by comparison. Cold and judgemental.
I believe you have to learn to read the Gospel and see Jesus for how He really was. Not turn him into what you think He should be like.
I think, honestly, the problem is the whole concept.
"Getting to now Jesus through the eyes of His followers."
I mean, when has that ever worked?
It's helpful to build each other up with our personal stories, and try to see each other in them, but, I have never truly been helped except by directly knowing Jesus himself.
You an't "know Jesus" through the eyes of his followers, if anything, that's what we have too much of now in the Wast. We watch movies, read books, and hear sermons about what Jesus is like, but don't get to know Him ourselves.
A sermon is helpful, but it's not the core of Christianity.
We're taking one thing that is meant to be a supplement, or at most, a portion, of our diet, and we're making it the full meal.
This is not the fault solely of the writers and directors of The Chosen, but its saddens me to see such a clear influence of that kind of culture in the show.
I'm sure mine will never be a popular opinion, but I don't expect it to be.
Knowing Jesus, really, is not ever popular, is it?
I Initially was wary of this show because it was popular, because I felt any real depiction of Jesus cannot ever be widely popular, it would offend too many people to see Jesus as he really is. The world hates him, that's in the bible.
Then it seemed to be okay.
But what bothered me was how little power I felt in it.
Emotional response is not the same as power.
A powerful scene can give you a new perspective after watching it.
Just crying, and getting angry is not power.
In fact that's all we know how to do now, cry and rage and laugh at stuff.
Even needing a show like The Chosen to give us an emotional background for these people, is just a sign of how emotional deprived we are.
If reading the Gospel doesn't invoke some feeling in you, and watching it portrayed how it actually was wouldn't, then…. that seems like a you problem.
I think helping us understand what is in there between would be more beneficial than adding stuff to it.
I know , I know, they are not trying to replace the Bible.
But… just what do you think you're going to do then?
Get a bunch of people to read the Gospels, realize Jesus is not like that, and get angry, or say "I like the Chosen version of Jesus better."
What an affront to God if that happened.
It probably already has.
I hope it would not work out that way, but since he's just so different, I can't really believe it won't.
And, one last thing…
Why do we need a show about Jesus's follower anyway?
Are they what matter? Should they be the main characters.
It's startling when you realize Jesus is actually a side character who's barley in some episodes, and it very muted most of the time he is there.
Jesus? A side character?
What about "I must become less, and he must become great?"
I question if there is any power or truth in focusing on followers.
I don't want people looking at my life and trying to understand Jesus through that. I can help them, but by direct them to Him, no to me. I'm not the answer.
The motivation of this writing decision would baffle me if I didn't have an all too common explanation:
It resonates better with the audience.
Because, it's easier to swallow than the truth would be.
And we're used to the shallow and full spectrum of human weaknesses thanks to Hollywood.
I don't think we need to be competing with that in Christian media.
I may have made the same mistakes in my writing, I can own up to that. But, I am avoiding portraying Jesus directly all that often. And I am not trying to put the gospel into a new suit.
I sue parallels, but that's all they are. Like the Chronicles of Narnia. Parallels are powerful.
I looked it up, and I did find one person who seems to have noticed the same thing I did about the show, and had more time to research it:
"Quotes like "I came to know Jesus better through this show" and "I feel like I've been reading my Bible in black and white all these years and now it's in color" have been circulating on social media by both the creators and fans of the show. The creator says he's "trying to tell God's stories in a fresh way" and "enhancing Scripture". Those are all incredibly dangerous statements. Do you need something other than God's Word to know Jesus? No. In fact, God's Word is the only way we can know Jesus. Do we need anything to enhance God's stories or tell them in a fresh way? Absolutely not. Only the Bible is the inspired Word of God and it needs no enhancing or modern re-telling by fallible men.
This is one of many examples of him stating that Mormonism, Catholicism, and Christianity simply have minor theological differences. He calls them "different perspectives" that are "exciting to explore, not dangerous". He consults a Catholic priest, a Jewish rabbi, and an evangelical christian after writing each episode to make sure they are "biblically accurate". You can find him saying many times that we all believe in or that we all love the same Jesus.
But do we? Both the church of LDS and Catholics believe in a combination of works and faith. Mormons believe that God attained His supreme status by righteous works and that Jesus is a created being and not equal to God. I could go into more details behind the errors of the Mormon and Catholic faiths and what makes them false religions, but I'll save that for another day. However, the differences between the true Christian faith and the Mormon and Catholic faiths are essential, gospel issues and not simply theological differences we can brush over. And the bottom line is this: If Dallas Jenkins believes what he's saying then he doesn't understand the true Gospel. The Gospel that says there's only one way. The Gospel that says we are forgiven on the merit of Christ alone and not of anything we can do. The one and only Gospel that is founded on the belief that Jesus is God incarnate." Full article is linked here:
I think she summed it up pretty well too.
I do question the Show's constant defensiveness about it not being "your bible."
Like, no one said it was. But is it too much to ask we stick to the source?
As the Aesop's fable goes, you cannot please everyone. If you try, you please no one.
But the show will have mass appeal, because it has values that appeal to the masses.
Jesus promoting women is biblical, and the article I linked has one thing wrong, Mary Magdalene and other women did travel with Jesus and supported him out of their own wealth. It was culturally inappropriate, but they did it.
But there is no record of the other things listed. The author is right about that.
I didn't know about the connection to Mormonism and Judaism till now. But I can see it.
I was in a Co-op with Mormons for quite a while in my teenage years, and I can say, there is definitely a difference between Mormonism and Christianity. They claim to be Christians, but they don't understand the idea of grace at all.
They also are not free thinkers, though they are very smart, educated people.
Being a free thinker is not perhaps a biblical requirement, but it helps you not be swayed by peer pressure.
I find the part where Dallas said he wants to "enhance" scripture to be the most disturbing, to be honest.
Like this lady says, we'll all have to decide for ourselves, I would caution any Christian who is watching it to fact check it by the Bible at the very least, and take what it is for what it's wroth, but not as fact.
Also, I think the show villainizing any Christians who complain about the biblical inaccuracy by saying that's not their intention, are missing the point.
Because, bro, if you don't want to represent my Bible, of my Faith, accurately, then, stop claiming to be of my Faith. I don't need you to speak for me, thanks.
Don't see why that's so hard to understand.
All right, I think that'll do for this post, until next time, stay honest–Natasha.
I have had this idea in my queue for almost  a year, and I never got around to finishing it, figured it was time to remedy that.
Story Time:
I had a conversation recently too that seemed to go along with the topic (of course I'll simplify it in the recounting.)
We were having "philosophy class" (as I jokingly call it) with mes cousines  (French plural form of "cousin" if you don't know), and we began plying my 13 year old relative with some questions about moral compasses, and worldview.
I introduced the Kohberg 6 levels of Moral Development to him. You can Google that, I got the idea from Teach Like Your Hair's on Fire" and have found them very useful for examining people's character, real and fictional.
I don't want to get in trouble

I want a reward

I want to please someone

I follow the rules

I am considerate of other people

I have a personal moral code and I stick to it
Well, finding his level to be from 1-3, in his opinion, maybe also 4, we asked him why. Upon more delving into worldview, we pointed out that though level 6 is the goal, according to the author of said book (Rafe Esquith), level 6 is only good if you know your moral code is good. Suppose you were Hitler, or Stalin, people with their own code… and it was of the devil. 
Well, that's a difficult question for a 13 year old, though, I will say, one I would have definitively been tackling at that age, I'm special. But he considered it and said that "We can't really know we're right. Anyone could be right or wrong."
My sisters and I exchanged looks.
"So, pluralism," I said. "Or, Post-Modernism, moral relativity. You believe that there is no right or wrong answer." 
"Yes, " he said "anyone could be right, and it's just the majority's opinion that they are wrong."
"What about Hitler, don't most people feel that Hitler was wrong?" We pointed out.
After some discussion, he declare "Hitler could have been right. If that majority went with him at that time." The rest of his argument basically constituted that society determines our moral compass because we don't go against it, but since he admits that majority rule is really no guideline, he refuses to pick a single world view that is right.
The news that he, in fact, already has a worldview, Pluralism, seemed to come as a bit of surprise to him. Especially when I asked "Where did you hear that?"
"Nowhere" he said.
I said "But you must have got the idea of pluralism form somewhere, someone must have said it." 
(Naturally, I was thinking of a previous debate I had with his mother while he was in the room that included the flaws of pluralism among other things, the kid had to remember that, I asked him later what he thought, his answer back then was "I don't know.")
Finally, he seemed to leave it at "I don't know. I just thought of it." 
I informed him that his view was held by quite a lot of people nowadays, though it didn't used to be popular. Then I explained at some point that I wouldn't have his same difficulty with answering our questions about how he knew right from wrong, because I didn't believe in majority rule, or that people decide that answer. I'm not sure what he thought of all that in the end.
But when I looked at this old post idea, I saw a similarity:
About a year ago now, my history class was covering Ghandi for about a- week.
No denying he was a great man.  I studied him back in my homeschool co-OP days. But even back then I wondered why we were studying this philosophy as well as Christianity, theism, communism, etc. Without a real point, it seemed, except to compare them.
In this history class we do the same thing, with far less direction than before, not really discussing what was right or wrong.
I didn't know this before, but apparently Ghandi saw it as fine for Hindus and Muslims to share their faith as both being seeking the same God.
So… yeah…
I remember years ago now, I mentioned that creepy movie "Life of Pi" in a post (I could not find the post for the life of me…) Anyway, the guy in the movie is Muslim, Christian, and Hindu, and claims he gets different things from each religion.
It's been said that to be completely open minded is to also be empty headed.
"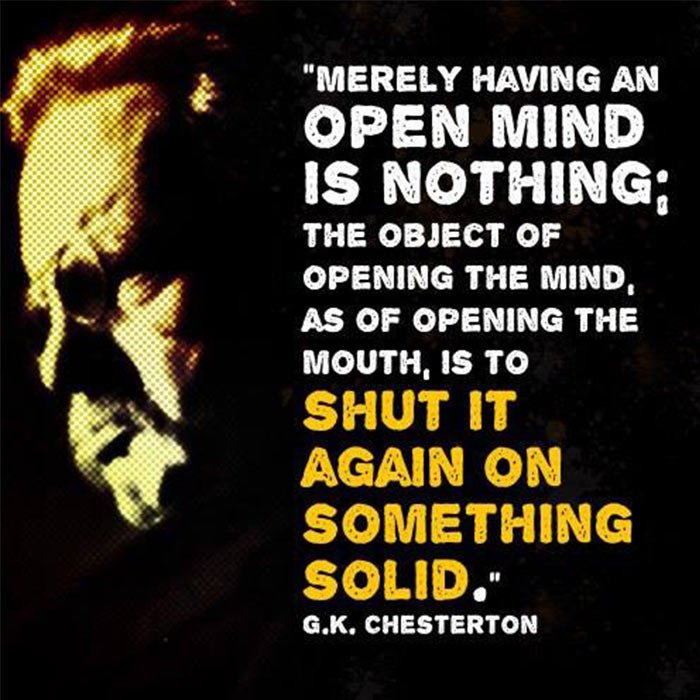 I hear more and more this idea, people who don't wish to condemn religion entirely decide to just say that you can get something good out of all of them. This is the wisdom of the world.
.
To me, among other objections, this has always been a statement of gross ignorance of what religion is, and what some of them teach. If you;re going down that road, you can call a cult a religion, and justify some of their thinking. This is the wisdom of the world.
If anything, diving deep into other cultures for studying purposes has convinced me that if there is an obvious problem on the surface, if you go deep down it only gets worse. It does affect the whole attitude of the culture and people.
Why are some cultures so passive in the face of oppression, and others so violent about enforcing their beliefs?…Is it not because that is what those beliefs lead to?
Of course, someone could say "Well, Christianity does not always lead to peace, so how are you any different?"
Fair enough, but I'm not saying that violence is wrong, or that passivity is wrong. The Bible allows for both approaches in their proper time, Ecclesiastes 3 says "a time for war, and a time for peace."
It's a mistake to rule out any one approach completely, history will always provide you with counter examples, even if you don't care about religion. If I learned anything from my philosophy class, it's that someone can always find counter evidence, though we may not always decide it's valid.
But, I find this fad of accepting all religions disgusting for another reason:
It can sound good at first, it would create peace between people if we all stopped arguing about our beliefs right? It's our own truth, and if we respected that, no one would die over it.
Yes, Religious Exclusivity is the problem, if Muslims and Christians would just stop insisting that one of us had to be right, they'd stop killing us off…
(This is meant to be ironic, I'm not making light of either faith, but the implications that come with saying it could be solved that way)
Look, let me say it like this. I am a Christian, and I would never tell a Muslim to just be more open-minded. I would not blame them in the least for getting offended if I said that, I don't agree with terrorism, but I agree with their sentiment that you must do whatever God requires of you, in that way, they are far more similar to us than Hinduism is with it's nonviolent, detached way of looking at worldly things.
Of course, any extremist would be insulted if I compared us at all, but let's just say we are both willing to die for what we believe, they are just also willing to kill for it, and not in war, where it is an understood thing, but innocent people (I know not all Muslims are extremists, just like not all Christians are radicals, but we get compared to that, so it's the best example of what I'm talking about).
Like many Americans, I don't consider War, or Self Defense killing to be murder, or evil, but anything beyond that is not justifiable except as legal punishment.
This is what I mean by whatever God requires of you, it should be unpleasant to have to do these things, but it can be necessary.
If we take issue with the Muslim, or Christian, because we say they are too exclusive, we fail to understand what they really believe.
Some Christians, influenced by the culture, are now trying to be inclusive. They are welcoming the LGBTQ practice into their churches, they justify abortion, they teach things that contradict the Bible, not because they have decided that those things have just been misinterpreted, but because they think the Bible can be ignored, completely, since it's more important to just believe in Jesus and love other people.
That is an effort to make peace. But at what cost?
Jesus said "Do not think that I came to bring peace on earth. I have not come to bring peace but a sword." (Matthew 10:34)
Yet, Jesus brings "peace on Earth, and goodwill to men?"
It can be confusing, but certainly, Jesus brought anything but peace with his ministry, always stirring up trouble with the Pharisees.
 The biggest problem in the Christian Church, at least in the Western part, is the compromise with worldly ideas.
I run into it all the time. Other people my age who just can't understand why I'd bother arguing over beliefs. Often I find out people even at Youth Group have this idea.
The point is not that I like to argue (though I do) but that even when I'd rather not make more work for myself, I still feel I need to, not because I feel I will lose my faith, but because people need to hear.
And the question I finally want to get to, is why is it so important to have a Single Belief?
Isn't that old fashioned? Isn't it more progressive to try to include everyone? Wouldn't Jesus want us to do that?
Actually, no.
In fact, Jesus might have called it blasphemy to even suggest God had part in more than one religion. Paul says in 2 Corinthians 6: 15-16 "And what accord does Christ have with Belial? [a false god mentioned often in the old testament] Or what part has a believer with an unbeliever? And what agreement has the temple of God with idols. For you are the temple of the living God."
Jesus said "No one can serve two masters."
It could not be much clearer that it's against biblical doctrine to be inclusive about religion.
Now, the intellectual might ask me "Why? Why does your God have to be the Only God?"
The Bible tells us (and any christian with a living relationship with God would confirm it) that God is a jealous God, a consuming fire, and that we should not serve any other Gods but him.
Or before Him, as it's put in the older translation.
That's an important difference. If we serve any other god before God, eventually we will not serve God at all. Why? Because the Nature of God makes it impossible to serve Him the way He requires of us, and serve another god, if you stop serving God, you'll serve something else. You cannot do both.
Which is why I decry anyone who claims to believe Christianity as well as two or three other religions as a hypocrite who understand nothing about it.
It's, in fact, pleasing lie to the skeptics. It gives them such a smug feeling of rubbing it in the Christians faces, I see it on YouTube all the time.
"Just let us enjoy this…"
"It doesn't matter whether it's religious or not…"
"Let's all just get along…"
Newsflash: Human beings are not meant to "just get along"
And we never will, till Jesus comes back. Even then there will be rebels (see Revelation and Isaiah)
I am not sure why even we in the church are so obsessed with getting along. Jesus said we never would get along with the world. That it would hate us, as it hated Him.
It does make me mad, too, this compromise. It's not because I don't like to have my beliefs challenged, its because it's fraud.
I care about truth (hence the blog name) too much to want to see it water down and mixed with other stuff like some juice concentrate. Till it's of  no use to anyone.
And I would not consider myself a Real Believer, if I did not feel this was the only Way, Truth, and Life.
I would be more furious with someone trying to blend two incompatible religions, than one sticking to one I don't agree with it, but doing it with integrity.
The person who knows what devotion is, can change the object of it and not lose their character, the person who never understood devotion will be useless to anyone as anything, because they cannot really believe any more than they can commit.
The problem with how little the church is confronting this belief, at least in the mainstream, is that it knocks the spine out of new believers and old alike.
They are passive, they accept the world's way because they are never presented with an alternative.
And me, as someone who has always been fiery and passionate, have been told by my pastors and leaders that students just aren't ready for that.
It's a lot of poppycock, no one ever is ready. Can you be ready for God's power? It is something only He can give to people. Do I feel ready now to do anything He might tell me to do? No, but that has nothing to do with doing it.
We are told to be ready in season and out of season, but the church is often not teaching us that we have A Single Religion, that we must not be afraid to tell people that, that if we accept multiple faiths, we dishonor all of them.
It's like people think Christianity will somehow override the other beliefs and make the person okay, but nothing in the Bible or in history implies that is true. Everything tells us that once you let in a conflicting world view, it takes over until it's rooted out.
I think this old song by Green Day gets more of what we're going for here:
At risk of sounding nuts,  I could almost picture this song being from Christ to the church, I mean, the biblical allusions are there:
"She's a rebel, she's a saint, she's the salt of the earth and she's dangerous.
She's a rebel, vigilante, missing link on the brink of destruction.
… She's the symbol of resistance, and she's holding on my heart like a hand grenade.
Is she dreaming, what I'm thinking? Is she the mother of all bombs, about to detonate?
Is she trouble, like I'm trouble, make it a double twist of fate, or a melody that
She sings, the revolution, the dawning of our lives. She brings this liberation, that I just can't deny."
My pastor was preaching on just this subject this week, and I would encourage any Christain reading this to see it as a call to action. I don't know what all you can do, in your situation and life, but I know that my cousin is not the only kid who desperately needs to be taught about this, the whole world does. 
I think that's where I'll leave it.
 Although I literally added a bunch to this old post, it's still like 500 words shorter than my recent ones, go figure, until next time, stay honest–Natasha.
I now have options to donate if you wish to support my work so I can keep writing 👍👌
Make a one-time donation
Make a monthly donation
Make a yearly donation
Choose an amount
Or enter a custom amount
$
---
Your contribution is appreciated.
Your contribution is appreciated.
Your contribution is appreciated.
Donate
Donate monthly
Donate yearly
You know I think I'm finally getting the hang of this new editor, yay!
Well if you were curious, I am better today, have been for a couple days, starting icing my inflamed muscles and taking Prilosec (for acid reflux) and I've been eating much better.
And another great thing that happened this week was the Oh Hellos (that band I keep leaving links to at the bottom of my posts) dropped another EP, liking it so far. Musical genius. I am actually listening to them as I write.
Plus a friend I have not seen since the lockdown began finally came to Youth Group again.
So, with some good things happening, what should I write about?
How messed up the world is right now? Yeah…
You know, I try to refrain from ranting about it and getting into politics a whole lot, because that's not really what I want to write about, and I think too many people complain about the world in their blogs, I won't start naming names because I still like those bloggers, YouTubers, and others, but…seriously?
Here's a thought that keeps coming back to me over this year.
Stop. Just… stop.
Why do you bother?
I really don't get the appeal of being "woke" about stuff, giving the hot take on the events of the world like you are some kind of expert on it. Like you really have such a great grasp of the global climate and the suffering of other people.
Now, I am all about Free Speech, I believe that the right to give our opinions in public is the only protection from tyranny we have.
And I believe that even the idiot's right to free speech must be protected. after all, if the fools don't speak, they will not expose their foolishness, as Proverbs assures us they will.
My issue with how it currently is is that the fools are the only ones speaking, most of the time, and people of true wisdom simply stay out of the quarrel.
Like the anime movie title, there's a Silent Voice in both America, and other countries in political trouble right now. There's the people who just go quietly about their lives, thinking more wise thoughts, and they won't let on.
Proverbs also tells us that Wise men will guard their tongues and not speak unnecessarily. Which is not really talking about small talk and humor, as some people have been taught by too strict churches, but talking about saying what is better left unsaid, or saying something at the wrong time.
Proverbs says "a word fitly spoken is like apples of gold in a setting of silver." Meaning there's a right time and place to speak, and a right manner.
JAmes says we should be quick to listen, slow to speak, and slow to anger.
Doesn't sound like our modern social world does it?
Well, newsflash that the media won't ever tell you: This is nothing new. People have always been prone to petty arguments, talking over each other, and throwing insults more than reasoning.
It's hilarious to me when people bemoan how free thought and reason have fallen out of popularity…when were they ever in popularity? There have been a few golden ages in the history of the World where Wisdom was perhaps sought after and respected by many people, but those times were decades at most usually.
When church leaders (not just in the church, it's all over, but I hear it most there for obvious reasons) say we need to get back to being kind, and need to remember that, and not drift, I want to laugh. They mean well, but I always think, "have you read the bible? This isn't new. Tell us to be better by all means, but don't imply that we ever didn't have these same problems. These are just human problems. They have existed since the fall. They will exist until the new kingdom comes."
The real wake up call anyone reading this needs, if they haven't had it already, is to realize this is not something that happened because humans have changed, but because they haven't and won't.
This is not unusual.
2020 as a whole has been a weird year, to be sure, but the problems it exposed in our culture are not really Racism, Intolerance, or radicalism to unhealthy amounts on both sides of our political spectrum. It was not arrogance, pride, or pettiness.
Oh no, if you didn't already know all that existed, boy were you either stupid or sheltered way more than a homeschooler ever is. Read a book, seriously, I've known about this stuff since I was a kid, just in varying forms.
But I'm sure you did know. I don't care if you don't even live in the USA, it's the same everywhere. You cold live in a remote African village, or in rural China, (though I doubt you'd be reading this if you did) and you could tell me the same crap happens there as I'm describing, it's just undocumented.
You know what 2020 really revealed to me, I knew it already, but I never saw it so clearly before:
Just how Self-Aggrandizing, Whiny, and Anxiety obsessed my country is.
And it's not just the young people, though it scares me how prevalent it is for them, at least in my state.
But, oh my gosh, have we gotten delusional.
I hear people say constantly that the world has never been through this kind of thing, the country has never been through this kind of thing, and we are in something new.
I mean, seriously? None of the other crisises in history came close to this one? This one that was made much better by having tech we could connect with each other through, and keep our businesses running with, and our churches. For a national or global crisis, this has been remarkably cushy, the psychological effects are far worse than the materiel ones for most of us who have not lost someone to the virus, or lost our jobs, but even those of us who did suffer that had more resources than the average Crisis victim in any past tragedy would have.
I got handouts I didn't even ask for from my school, lots of people have.
And the political corruption line? Really. That's been every single election since Washington stepped down and Reagan served his 2nd term.
I ask you Americans who read this, what do you think we deserve, anyway?
If you are on the Left, what makes you think we are so entitled to social justice?
Your side promotes murdering innocent children, pushing ideologies in schools that many parents don't like, and pushing secularism and Evolution, a worldview that has absolutely not a shred of evidence.
If you are on the Right, why are you blaming the Left for ruining this country?
Who has sat back and done nothing, for decades? Or at most, protested and petitioned in weak ways, but not gone to the real battleground and taken back our schools and counties, and gotten social media savvy, and tried to understand what kids are up against now, instead of blaming them fro being brainwashed when no one tried to stop it.
I mean, I'll give the Left this, they make themselves heard, they have popular platforms, they know how to appeal to kids.
The Right often to me does not even try to understand what we like, they just tell us what we should like. In my personal experience, it's gotta be old music, old fashions, old ways of doing things. And anyone who doesn't like that is just a snowflake wimp.
So much for being the trendsetters.
No, though I support Conservative ideology, the actual actions of Conservative often fail to impress me. There's some very cool ones out there, but many just sit on their duffs and complain and say it's all wrong, and do nothing whatsoever that will ever be remotely useful in the long run.
So, I ask, what ecactly do you expect?
You can call this years election a joke, but this is exactly what you asked for, and you know how?
Because you fall for the click-bait, you start the arguments, you rail at people who don't agree with you.
You demonize the other side, and you worship any leader who echoes your opinions.
But what's worse than all that, is you actually have the audacity to feel sorry for yourself. To feel you've already lost, and that your life will be forever ruined by forces you cannot control.
And that absolutely can and has happened, in the past, but you take it on before it's actually set in stone, and live your life afraid of the future, and what the opposing side will do to you.
(I don't mean all this as necessarily someone who is reading this does that, though it's possible, I mean to the grander audience of people who complain in general)
Now, it may be no one knows what to do. But why not just admit that and start praying? Why must me insist on being so arrogant that we will deny just how clueless we really are, and refuse to seek wisdom, to study how it was done in the past, and how real changes were actually made.
I am so sick of the Self Pity. How dare we feel sorry for ourselves when we have the most freedom to control our fate, and people would kill for that in oppressed countries. And they must look at us in amazement at how scared we are.
Believe me, I get scared by the corruption too, but I have not yet been convinced that I am helpless. There are measures still open to me, and at the very least, if I can change nothing, I can at least choose not to compromise.
We asked for this. We really did. And we didn't try to stop it. Why? Because we decided we liked anger, we liked hatred, we liked ignorance.
And I am not talking about racism or bigotry as the media defines it, I mean the pure corruption in this country that people can't stop whining about, just as if they didn't all contribute to it.
It's like the Hunger Games, if nobody watched it, this gruesome, sick, charade couldn't keep going.
So why do we watch it?
Part of the point of that saga is not that people will necessarily force kids to fight for food in a post apocalyptic future, it's that people will accept evil that they do not have to accept, if it's entertaining. That people will be fooled into thinking they can do nothing about it, if they are shown something as normal, and as supported by rich, privileged higher ups. Who in turn think they can do nothing, because people pay them for this.
That's why things are this way this year.
And all the whining about how awful it is is not going to change a thing, that's part of the problem. You do realize that the facade literally depends on us complaining about it instead of actually trying to improve our own lives.
I'll tell you, if we all tried to improve our own lives alone, we'd have changed this country years ago, let alone if we tried to help out others.
That's what Life, Liberty, and the Pursuit of happiness means, guys. The freedom to pursue the best life for yourself possible, whatever the confines of your situation are. People cam to America with nothing and became rich, not because they had "privileges" but because they believed they could change their situation.
Despite many bad legal decisions in the last few decades, that is still true and has not yet quite disappeared, though many foolish people are trying to remove it.
I don't have a plan to fix this country, nor do I necessarily think it will be fixed, because I am much more concerned with individuals and how they think, and feel.
I am just using politics as an example because it's an obvious one, but what I'm saying applies to all areas of life.
Just stop. Stop commenting on everything. Stop complaining about everything.
Stop talking about how corrupt our leaders are, you're the one who even watches the news to get told who to vote for, why are you surprised when they make a sensation, that's what you asked for, because you like feeling stirred up (nobody who doesn't like that watches the news, trust me.)
Guess what, there are other candidates who dion't get coverage at all, do you bother looking into them?
Stop trying to sound smart.
Stop trying to diagnose the problem.
Stop thinking that talking about it is a solution.
Like, raising awareness, what is the point of raising awareness? It stops nothing. It only intimates people who might actually do the right thing if it wasn't shoved in their faces how terrible they are for not doing it.
But, hey, no one has to listen to me. I know that. I know that I am talking to myself here as much as anyone. But this is the best advice I could give myself. Like Portia and Alice, I don't always follow it, easy to say, not easy to do.
But even so, I am learning.
The real reason the Bible advises us not to get too concerned with world events is because Jesus knew just how much of a trap it is, trying to fix the world that cannot be fixed, and getting sucked into the void of trying to find the perfect solution that doesn't exist.
Because Jesus is and always will be the only Perfect Solution to anything and everything. And he cannot be controlled by us and our efforts, though he may use them.
I think, in the end, many people my age wouldn't even argue with me that there is no real answer in this world, they just lack the hope that there is a better world with the answer that we can be a part of.
Which saddens me. The only real way to prevent despair is to hope in something that cannot be taken away by the world's circumstances.
Christians get flack for focusing on what is unseen, and what is often vague and hard to understand, on a distant Heavenly future instead of solving the present problems.
But remember Christianity was founded under a wold dominion, a time when a human solution to the problem seemed impossible. That was why it was so clear why Heaven had to be the answer.
Because God's kingdom must be untouchable by man's rules or ways, or it is weak and empty, just like our own. So it can't be an earthly kingdom. No earthly kingdom is permanent, if you set your hope in that, you might as well despair now.
So, to wrap this up, my final thought it that I will hate to see my world collapses around me, and I hope it doesn't for a very long time, but I now it will, sooner or later, and when it happens, I want to find the rock under my feet was always something that the world couldn't take away from me, because it wasn't o f the world to begin with.
And I encourage people to think about that, as this year draws to a close. You lost a lot more than you expected, but what did you find unshakable? If there was nothing, then maybe you built your life on the wrong thing to begin with.
Until next time, stay honest–Natasha.
Okay weeboos, let's do this.                             
If you're not into anime, stick around, this should still be interesting.
You know the famous (and depressing) philosopher Nietzsche? The guy who reputedly said "God is Dead." Or, that God never existed and the idea of Him is what is in fact dead.
I am starting to think almost every single writer in Japan is with Nietzsche on this one.
Since I got into anime about a year or two maybe ago, I've seen maybe 20, not nearly as many as die hard fans, but a fair amount, and I've heard the plot of other ones from reviewers and my sisters.
And I started noticing a really weird common thread in Shonen or sometimes Isekai anime.
Shonen anime is basically superhero/special power adventure type shows.                                                                   
Isekai is AU, or other world based shows, where the premise usually starts with an ordinary guy or girl somehow being transported to another world, sometimes through reincarnation, sometimes a summoning, etc.                                                         
There's a few anime that are kind of a combination of genres that also would fit what I'm about to describe.
Nearly every anime of this sort that I've seen ends in, or has some plot at some point, that involves defeating a character that is said to be either a god, or basically the equivalent of a god, or maybe even The God.
The character is typically a villain, of course, and usually cruel and power mad and ready to wipe out or enslave the human race.
An then the protagonist will either use paragon powers, or the power of friendship to do what everyone swore was impossible for the whole show, and kill this god character.
If you think I'm wrong…well…
Naruto, easily one of the most popular anime of all time, ends (SPOILER ALERT) with Naruto and his team effectively killing or defeating at least, a god and…maybe another god? It was unclear (honestly most of the fans agree it was bizarre).
Fairy Tail, another really popular and really lengthy anime, also ends with a character who had basically become a god (or was cursed by the gods) being killed. Two characters, actually. Along with a host of other very powerful, god like people. There were even "godslayers" in the show.
I recently started Katana Maidens, it ended the first half with defeating an evil goddess.
What's funny is if the show doesn't kill the god, they end up subduing it to the hero'es side. Like, the heroes will still beat it, it'll just become their friend then.
Examples include Dragon Ball when it got to Beerus (weird but funny)
Probably Fruits Basket, so far it hasn't concluded.
Freaking Boruto advertised the killing god ending in the first episode
Full Metal Alchemist, from what I hear.
Not to mention a crap ton of video games made in Japan also have you fight gods or fate, and defeat it.
Speaking of Fate, if we counted the amount of anime that have people declaring they'll change or resist Fate, we could count a lot of  Rom Com or slice of life or sci-fi anime also.
And it's starting to trickle into American Media influenced by anime.
     NetFlix'es She-Ra ends with a character who claimed to be like God dying.
The freaking Guardians of the Galaxy kill a god in their 2nd movie. Thanos gets killed in Endgame.
But those examples are a bit more shaky, Anime is what has the gods actually have followers, and a lot of power and they are almost always evil, or else stupid or lazy like Konosuba's (I suppose that beats evil.)
Personally, I prefer anime that just stay off the subject, because once they introduce a god, the show always gets much, much darker.
Oh, yeah, that new BNA Netflix show also has a god battle in the end… I guess I won't spoil what happens (I think the show really wasn't that good but some people like it.)
I'm sure a hardcore weeaboo could name a bunch of stuff I've missed too. But I think you get the idea.
What the heck is with this trope? No one ever talks about it, but it's everywhere.
And if we extend it to how many anime have a weird Catholic-garbed religious sect as the evil villains in at least one arc, then pretty much every shonen and isekai would now be on the list.
As a Christian, I find it pretty creepy when elements related to my religion are turned into some weird cult thing on a show. I hear that most people in Japan don't even know much about the Church, they just think the outfits look cool, and the symbolism. Ever wonder why so many anime villains wear crosses? Yeah… I don't get it.
Personally, I really think the writers could bother to look it up before using it, a lot of Christians watch this stuff. Why be insensitive?
Not that Christianity being villainized is anything to be surprised at.
As I noticed this trope, I began to wonder why it was so prevalent. My sister told me that in a video about Christianity in Japan, people admitted that it was rare, and that people there are often afraid of religion. They might acknowledge Buddhism a little, but they don't have deep beliefs in it.
Kind of how many people treat yoga and other Eastern teachings and practices. Like a buffet you can pick and choose from.
I think that it's interesting that anime comes from a culture of not very serious religion, and it itself often treats God as the problem, an obstacle in the way of harmony, peace, and our own human happiness.
It makes me kind of sad actually. God is so different to me.
Many people, even Christians, think of God as distant, angry, or cruel. Unwilling to help us. Thwarting our plans, etc.
God does do that.
But I don't think most people stay away from God because they think He's cruel.
I don't think, at the heart of anime and possible Japan, if one could know that from its media, is truly the fear of a cruel God.
What the real fear seems to be is of the all consuming nature of God.
We, in general, are okay with dipping our toes into religion. Maybe trying church once in a while, maybe reading a little about it, maybe praying to God, maybe not any specific god.
Even Christians live distant from God. Many religions teach that God or the gods are distant on purpose, only a few enlightened people can get close to them, only a few should. The rest of us should just live ordinary, good lives.
Generally, only the best and brightest of us humans can approach the gods. See Greek Mythology, Egyptian Mythology, any mythology…
Christianity shocks people, and scares them, by bringing God too close. It slaps you in the face with it, and pins you down till you squirm.
We're told that God searches the hearts of men.
David even prays for God to strike his enemies in the face, a very personal kind of blow compared to just "smite them".
And the story of the Israelites at Mount Sinai, when they begged Moses to go speak to God for them, and they wouldn't themselves, they were afraid they would die.
God's might and power and holiness are what scare us the most about Him.
In my own life, I grew up knowing God was good, but the sheer greatness of Him frightened me. I thought God would control me in a way I would hate, and I could never escape it, so I hid from Him. (Sounds like an anime to me.)
Later I found out God doesn't force us to do things in that way. Not when it comes to accepting Him.
God can be puzzling to people. Eastern religion tries to reconcile the good and evil in the world by saying there must be an equal amount for balance.
The God of the Bible can seem like a collection of contradictions. He is Just, He is Merciful. He is a still small voice, he is in a whirlwind. The list goes on. But always, He is Good.
It's overwhelming all right.
I understand fearing God. But I don't know how anyone could believe God was defeatable.
The arrogance of anime is astounding. Especially since it comes with a lot of very wimpy messages.
They go to great lengths to kill the god characters…and ironically, they kill their own moral standing.
If you think about it, if God is real, or the gods are real, and they are in control of the world…then if you kill them, you've kind of doomed us all.
I find many endings to promising animes unsatisfying. They can't commit to a message. Naruto most infuriatingly ended the show still never answering Pain's excellent question about how he intended to heal the world.
I think the writers must know deep down it'd be ludicrous to say one human could do all that, but they have cut off their only viable option, a Divine Being… so they are forced to just leave the question open ended.
Think about how many anime end with "basically everything went on the same way it always had" That's not an ending. That's… stalling.
Characters usually talk like this "I think maybe this…" or "I have hope that somehow…" Like, they never know anything. They never have logic, or an argument, or proof. Just blind hope in… nothing. They hope for hope's sake.
It just doesn't work for me.
Don't get me wrong, I still enjoy many shows, and I like the more pure characters and romances. Those can be done decently well.
But the moment any major statement about the world is made, it's weak.
The reason is obvious. Without God, there is just no moral standard anyone can possible be made to conform to. Maybe you can just pick one out of thin air (I doubt it) but you have no right to complain if other people disagree with you. Meaning Unity is virtually impossible.
People complain about organized religion without realizing it is the only reason society can even exist. Religion decides morals, morals decide the justice system, and no society of 5 people, let alone 5 million, can survive without a justice system.
Without God, what gives our lives meaning? There's a sadly high suicide rate in Asia, Japan is no exception.
A lot of anime try to encourage kids not to kill themselves over failed work or grades or goals, to keep trying.
As if trying ever cured depression.
I appreciate the effort, but it's hopeless. It'll never work.
The ones that say love is the reason to hang in there are much closer to the truth.
I've mentioned that I deal with depression, sometimes suicidal thoughts. Though, I more of mean, I wonder why I don't give up. I wonder what keeps me going. When so many people take that way out, what gives me any reason to believe I won't or can't?
It's weird, but my dad often got depressed over work and feeling useless, so anime can be very familiar to me. And it make me sad the same way my dad would make me sad. It causes me to wonder, what will my answer be to the same failures and disappointments? Will it be his, or will I have a better one.
Slowly, God is helping me answer that question.
The more I learn, the less I think the "Try harder" message will work.
And the less the "killing God" message seems like anything but emotional suicide to me.
I know I can't assume Japanese people really think that way.
But, if they did, I would feel very sorry for them. It's all about being strong enough yourself to face life, not needing anyone, not needing help. Definitely not needing God.
(The implied message often is, no one will be there to help you anyway.)
But what other foundation could someone find their worth in? God made you, God put you here for a reason.
In the end, trying to protect yourself from God is like trying not to breathe. It's the very thing you need to live, and you can't get away from it.
God can be like water. Try to block him out and the pressure will build up until something explodes. But accept Him, and it's like going into a pool. At first it's a shock, but then it's a relief.
Anyway, that's enough for now, maybe I'll explore this more in the future. Until then, stay honest–Natasha.