Weird title I know. Before anyone gets triggered, it's supposed to be ironic.
But this is about something I notice especially in the church, but I think it's outside it too, we in the Church just have it more.
Why is abuse so prevalent yet unnoticed?
I've heard several stories of it going on with Christian parents, sometimes physical, but more often verbal or emotional, and it slips by, or worse, the church encourages it.
And as a young teen, it began to puzzle me how with my own father, the people around him thought he was a good guy.
His pastor thought his heart was very for the Lord, mistaking guilt addiction for a strong conscience and self deprecation for a penitent attitude.
People would see him kneel in worship and say he looked so devoted. Not knowing that a lot of the time, he was either thinking very depressing thoughts about what kind of a sinner he was (and that is not worship, by the way, though it can be part of it, but it should be leading you back to appreciating how good God is) or he was judging the church of less committed/less humble people.
I knew all this, but I doubted my own thoughts.
Also, I had the conundrum of knowing my dad was a good businessman, tried to be very fair to his customers. He taught his employees a good work ethic.
He was a good man in other ways (still is, I guess) loyal to his country, committed to honesty and fairness in the legal system.
He didn't drink a lot, or smoke, or do drugs, he provided for us. He spent money he didn't need to, and didn't like to share his snacks, but not to the point of poverty.
All this to say, from the outside, my dad looks like an exceptional citizen. Better than most. And a good Christian.
It's not unique to my family. As I said, I hear similar stuff, my therapist's abusive father was a pastor… you'd be surprised (I hope) at how common that is.
It's the personality type, I think. The kind of men who are drawn to positions of leadership can easily become addicted to control and authority and their own way. They don't start off intending to be abusive, but they have a weak character and the pressure gets to them, they lack the maturity to recognize the bad behavior, so they use their position and biblical knowledge to justify it.
I'm sure there's articles out there about this oddity, but I'm just going to give my perspective on it (if it lines up with research, it says more for my perception, right?)
There's two reasons for it, though I think at the core, they are the same reason.
Mental/psychological
The problem with abusers is they've usually been abused. Or they have some weakness that makes them unable to recognize destructive behavior, or they don't care. Most is the first one.
When you've been abused, it feels normal to you. It's hardwired into your mind. Even if it made you furious, the biblical sounding quote holds true
"Good begets good; evil begets evil;" (Paul Auster).
Evil leads to more evil. You do it because it was done to you. But no one wants to feel they were as bad as their parents. So, they come up with reasons it was okay.
My grandfather once told my dad, not that long ago, that he treated him badly partly because he didn't know what to do, and partly because "you were kind of an a—h—"
Which still hurt my dad after 50+ years,
My dad told me the same thing. He told me he didn't know what else to do because I just wouldn't listen otherwise.
I've heard the same words come out of my mouth, I am now trying to break that habit.
It's so, so easy to convince yourself it's not as bad as all that. They're not a bad person. Or you aren't.
Abusers don't know any other way to handle people, and even if they've seen it demonstrated by friends or movies or books, they often are blind to how they can apply it to themselves.
Yet, they have some awareness that what they do is wrong. My dad used to periodically apologize for it, promise to do better, to never do it again. To be more loving and considerate of my needs.
One time, the last time, was right before he left. He'd come back after his pastor so unwisely counseled him to do so, and brought us flowers and candy and cupcakes. IT was mockery, my sisters and I agreed, because I used to express how my love language (it's a style of relating described in a book series by Gary Chapman, popular in the Christian culture in America, if you don't know) was Receiving Gifts. I had hoped my dad would try to love me better by doing it, but he never did, except once in a very long while he'd get us a movie, not me specifically though. He got me presents to make fun of me a couple of times. Fried worms, pimple/acne soap, that kind of thing. (IF you think that sound cruel, it was.)
My dad actively showed his contempt for everything about me, so these gestures meant nothing, only rubbed it in. We didn't touch the stuff, I tore up a note he left and threw it away.
So, when the apology came, along with a fake smile and penitent look, I didn't even look him in the eye and said I wold not talk to him, he still told me anyway, to my chagrin. My sister was there, and refused to talk to him, with more success. It was a reminder how little my comfort mattered, or my acceptance.
My dad basically gave up on me ever accepting his behavior, made it the same as rejecting him, and excused all his abuse on those grounds. It was my fault for not being a better daughter, was his line of thinking. And sometimes almost exactly what he would tell me.
This is how abusers think. Otherwise, most of them, at least the Christians or otherwise moral ones, would be too horrified at themselves to live with themselves.
My dad also suffers from bipolar depression. Or did, he does not really anymore. He went off his medication, and actually got better. But the things that cause depression, he never learned to deal with properly. My dad does not have manic, uncontrollable mood swings like you hear about, instead he has a tenancy to dwell on the negative, to lose his temper quickly, and to feel guilty and low about it afterward, instead of seeking help and to change by changing his attitude, he simply tries to stop himself, that never works.
But he's trying so hard, he has to have an excuse for why it doesn't work, rather than it just being a hopeless case, no one wants to fee hopeless. No one is hopeless, really, but people who will not allow for God's grace will end up stuck in a rut they cannot leave.
So, the excuse is, it's our fault, and abuse is justified.
Abuse is not about hating you family, at first. C. S. Lewis observed that once you mistreat someone, you begin to hate them. The author of "The Enchanted April" also observed that you can dislike someone after you've deceived them. The feeling of guilt gets tied to your idea of the person, and you dislike them to avoid disliking yourself, or along with disliking yourself. This was even in the Peabody and Sherman movie.
An abuser hates the person they abuse after awhile because they know, deep down, that they are wrong.
A revelation for me was realizing how right I was fro years that I was really not th eone to blame for the situation. I had never dreamed my father would lie to himself so effectively.
This brings me to the second reason:
2. Spiritual/human nature.
We can make all the theories of mental psychosis we wish, but they all are just fancy ways to disguise to ourselves that human beings are deeply flawed, born sinners, and cannot be good. Even our good has so much selfishness, pride, and fear mixed into it that it would not be called pure good by any honest critic.
Pure good, some say, does not exist. Those people do not believe in God. They deny that the evidence that we feel there should be a pure good proves it must exist, for if all we had was mixed, it would be all we would know to expect.
Every child who is shocked at its parents for doing something wrong for the first time is completely justified, we all know we ought to have been perfect. That is why parents get so ashamed and often angry at their kids for calling them out (and yes, you can guess I was that kind of child.)
Really, people mock naivete and it is foolish to expect people to always be good, but it is not unreasonable to think they should be.
Abusers fall into an ugly place on that scale. They must not be found out, for their whole world would crumble. They are not naturally good. They cannot seem to help but be abusive. Even if they could, their fallen nature makes it too tempting not to try, and they can play off others weaknesses to get away with it.
My dad and I both have perceptive skills that go above average. We see things about people they don't see about themselves. In my case, it makes me an empath. I have chosen to try to use this gift to help others.
In my dad's case, it made him a nightmare of emotional abuse. Able to read people's weaknesses and their emotions easily, say just the right thing to throw them off, and yet, enough of it was true to make you wonder if the problem was with you.
I found out there's a word for one of his tactics: Gaslighting.
He'd deny saying and doing cruel things, say I was just overly sensitive, or I was trying to make him out to be worse than he was, I had this image of him.
I think he really believed it while he was saying it, yet he'd confess at other times to mistreatment.
Still, he was right when he'd say I have self worth issues (I wonder why) and anger and mistrust of him. He was not wholly unaware of what we felt.
Which makes it worse, really.
But human nature is to be easily corruptible.
One last way my dad would appear to be a better person, that I think is commonly why this does not get exposed.
There were times I would stand up to him, boldly, angrily, and tell him off, and he'd listen. Be too surprised to stop me; or, I think, recognizing I was for the moment, out of reach. Perhaps, a part of it is he knew he was wrong, deep down.
The last time this happened was several months before the blow up that led to moving out. I told him he could not threaten me with violence anymore, that he had hit me once, and that was unacceptable, and threatening me again was wrong.
he didn't disagree. He redirected the conversation, eventually I told him to stop trying to "help" (read: control) me, and then, in a final offer of peace, I asked him to pray about it all and consider what God told him.
I knew soon what happened, we were watching a movie and I commented on one of the characters, and my dad said in a defeated, woebegone voice "maybe his daughter doesn't want him to help her anymore." I knew immediately he had not done what I asked, and would not do it. he was determined to take what I said in the worst possible way.
I knew also that more anger would follow that, now that he had dismissed all I said. So I was not surprised when it melted down after the family got back from vacation.
Sadly, my sister had made what seemed like headway on the vacation. Having some really honest conversations, telling my dad to stop doing what he was doing, and how they really felt. It looked like he might change, but he acted the same toward me after getting home, and then within the next week, things got crazy.
It had gotten, I suppose, too close to home for him. he felt his glass house was cracking.
And, here I am.
But trying to understand how an otherwise good man coudl be so cruel, even evil, to his own family has been a hard task for me. One my therapist is assisting with.
Yet, as MHA has noted, being a hero in your profession does not make you a hero with your family, or anyone outside your comfort zone of control.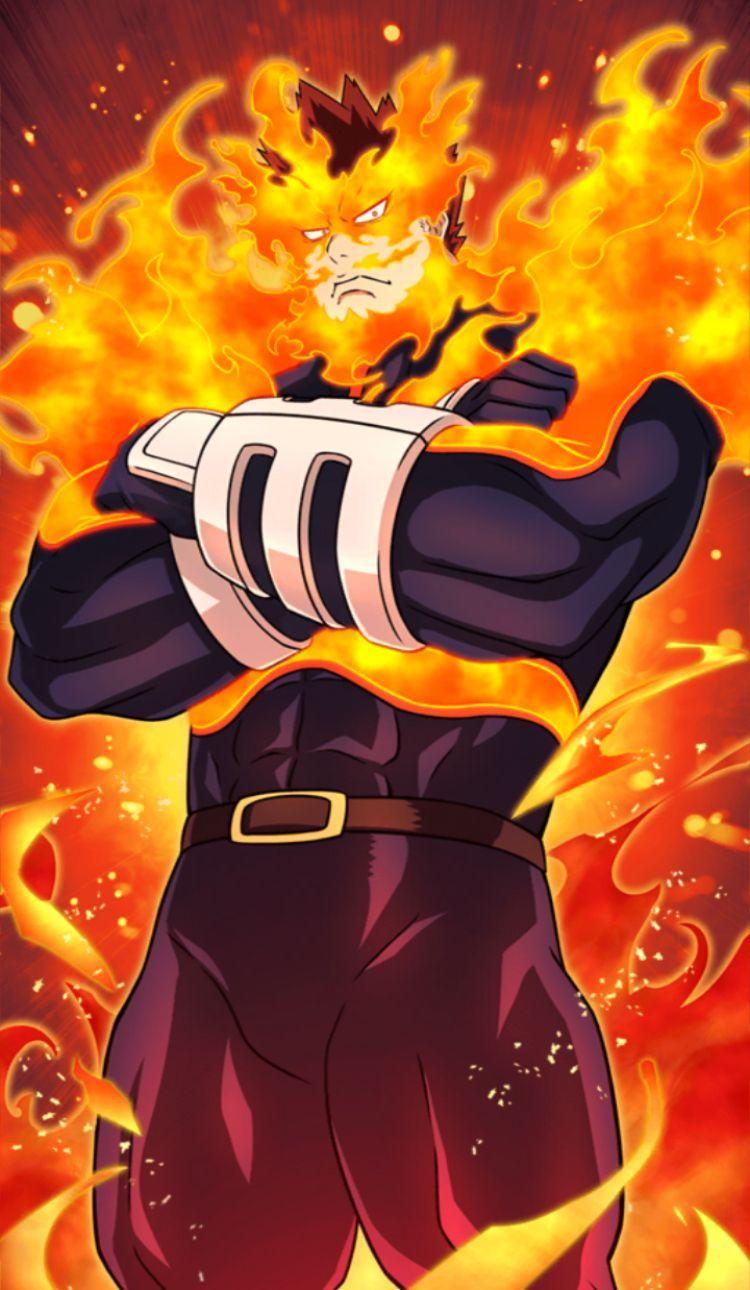 And Miraculous Ladybug has shown how a man can convince himself his end means justified every abuse and exploitation of what should not be exploited.
Anyway, I hope this post has been interesting for you, since it ran a little long, and until next time, stay honest–Natasha.